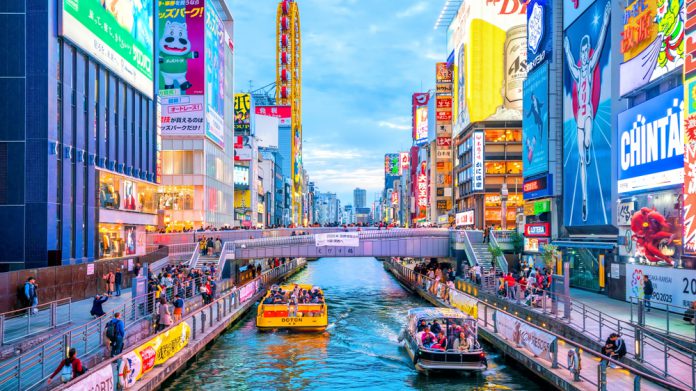 MGM Resorts International, in a consortium alongside its Japanese partner Orix, is thought to be the front runner as the selected partner to construct a casino resort in the city of Osaka.
This comes as Melco Resorts and Entertainment last week followed the earlier lead of Las Vegas Sands to pull out of the running in the region, with the latter focusing on Tokyo and Yokohama as the former adopts a 'Yokohama first' policy in pursuit of a casino resort licence.
It is thought the MGM currently faces competition from Genting Singapore, a subsidiary of Genting Group, Galaxy Entertainment Group and Wynn Resorts, to secure the Osaka green-light.
Given its position as a major tourist destination, Osaka has always been thought of as a likely integrated resort destination, with Alex Bumazhny, an analysts from Fitch Ratings, telling GGRAsia: "The exit of Las Vegas Sands and Melco [Resorts] from Osaka certainly increases the probability that the MGM/Orix consortium, which was already a strong contender, wins the RFP [request-for-proposal] there.
"However, a handful of other operators that have not pulled out [of Osaka] yet, such as Genting [Group] and Wynn [Resorts Ltd], also have a decent chance.
"Our sense is that whatever ends up being built [in Osaka] will be world class, and will be the maximum investment the winning operator could make before jeopardising their return on investment thresholds. 
"None of the major public operators that are left in the race are known for under investing when looking at their recent portfolios, and all have solid financial profiles as well as development and operating experience."
Last month LVS abandoned its previous plans of pursuing an integrated resort within Osaka, as the company has stated that its future outlook is focused on development opportunities in both Tokyo and Yokohama.
The surprising announcement came after the firm had made several concerted steps to gain a favourable position within the jurisdiction.