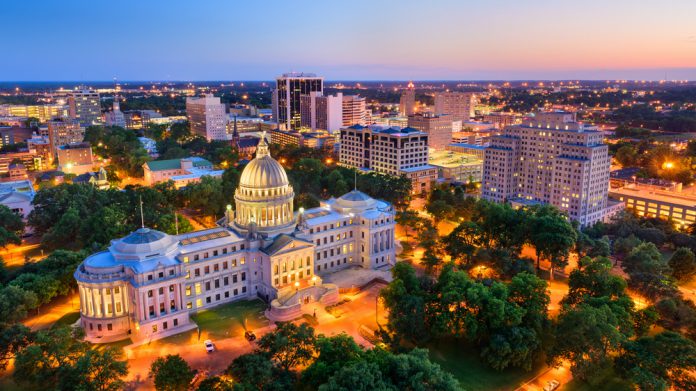 The American Gaming Association has stated that the gaming industry is a boon to Mississippi's economy and a backbone to many communities, as it publishes the latest stage of its deep delve into continued industry impacts across a variety of US states.
Publishing new research at a Get to Know Gaming event at Boyd Gaming's IP Casino Resort Spa in Biloxi, the association states that the published material shows that the Magnolia State's casino gaming industry strengthens communities by providing good jobs, supporting small businesses and partnering with local charities.
With legislature passing the Mississippi Gaming Control Act, authorising dockside casino gaming along the Mississippi River and Gulf Coast in 1990, the industry has subsequently grown to occupy 29 commercial and tribal entities.
Between that multitude of casino properties 37,277 jobs are occupied, which generates $1.6bn in wages annually across the region.
Further statistics also show that the industry contributes $976m in taxes and tribal revenue share payments annually, with the total economic impact sitting at $4.4bn per annum.
Chuck Cariker, mayor of Tunica, Mississippi, painted a bleak picture for his region should the industry not have such a presence: "[Without casinos,] we would be – and I don't want to say the poorest county in the state of Mississippi – but we would be just like some other counties and towns that don't have any gaming. We'd be struggling with infrastructure. We'd be struggling with tax rates."
More recent developments in the history of gaming within Mississippi saw ten establishments re-open within a year of Hurricane Katrina, providing much-needed jobs and opportunity along the devastated shoreline.
Before further growth ensued last year when sportsbooks at commercial and tribal casinos began accepting wagers for the first time.
"Mississippi's gaming industry has been a true leader nationally, demonstrating to the rest of the country how a policy framework focused on growth and opportunity can take an industry to new heights," noted Bill Miller, president and CEO of the AGA.
"I'm amazed at how this industry, which began with dockside casinos, has expanded into an economic juggernaut for this state, turning around communities and supporting its neighbours at every turn."