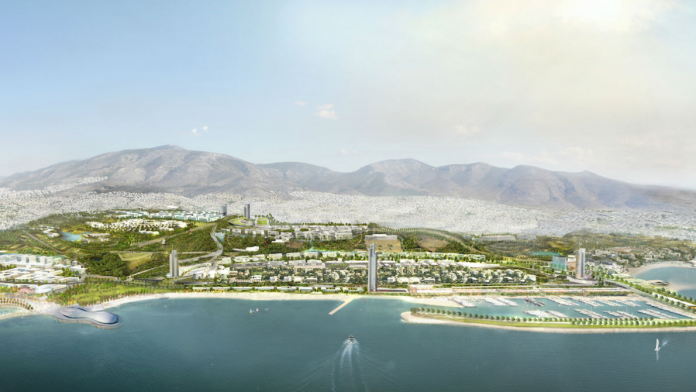 The right to operate a casino resort at Greece's €8bn Hellinikon Project is down to a two-horse race, with Mohegan Gaming and Entertainment and Hard Rock International submitting interest.
As a date for tender offers passed last week, the two emerged as interest parties in securing a 30-year gaming licence from the Hellenic Gaming Commission to build and operate the long awaited resort.
The casino property is to form one part of real estate developer Lamda's wider plans on the site of the old Ellinikon International Airport, which has sat empty for 18 years after being replaced by the new Athens entity. 
Being lauded as Europe's first integrated casino resort and the first Hellinikon investment, the resort will include gaming-integrated hotels, convention facilities, entertainment shows, theme parks, luxury retail and fine dining, and is set to occupy approximately 15,000 square metres of the 6,200,000 square metre Hellinikon Project.
The wider multi-faceted construction is also slated to incorporate a metropolitan park, shops, offices, sports and conference facilities, luxury hotels, museums, malls, cultural venues, health centres, educational and research facilities and a marina.
Evangelos Karagrigoriou, chairman of the Hellenic Gaming Commission, said after receiving the submission offers: "Today is a milestone for the implementation of the Hellinikon iconic investment and, in particular, the implementation of a world class tourism and leisure destination, with multiple benefits for the Greek economy, as this integrated resort casino is expected to be, according to standards that we have set in the RFP.
"After the tenders were submitted by the two participants, a major milestone for the success of the tender and the casino licensing procedure was completed.
"Following today's process, Greece proves without a doubt that it can attract large foreign direct investments, winning the 'growth bet' for everyone".
HRI has previously stressed that it plans to invest more than €1bn in the Greek project should it be successful, the firm has also stressed a timeline of approximately two years to complete construction work.
Mohegan have yet to reveal the finer details of its proposals for the site, but the organisation has partnered with local contractor GEK Terna.