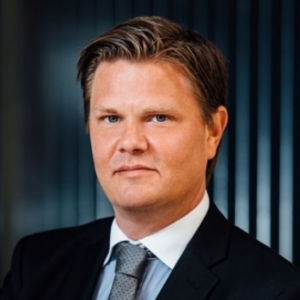 As CasinoBeats marches on towards the second staging of our Malta event in March 2020, in an extended series we are to take a look back at last month's CasinoBeats Summit in London.
In the first entry Lars Kollind, business development manager at Playson, talks through his post show thoughts.
This year's CasinoBeats Summit was the first major sponsorship for us at Playson, so the experience felt rather special for the company, and understandably we were delighted to be attending the conference. The programme had something for everyone, with a diverse selection of visionary and influential speakers discussing a fascinating array of topics.
Personally, I thoroughly enjoyed sharing the stage with such well-respected industry peers for the discussion on 'The Search for Innovation in Gaming'. It was a very interesting debate, not everyone agreeing on where the industry lies in relation to innovation, but all reaching a consensus as to how profoundly it affects the industry.
As an industry, I believe we're evolving well to meet today's challenges, but that innovation is perhaps developing at a slightly slower rate than the industry expects. With so many new markets opening up, and constant changes in regulations, advertisement restrictions, and the nature of compliance and player safety of the upmost importance, companies need to evolve in order to stay ahead of the curve.
Utilising what some may deem as hurdles as developmental opportunities is where businesses tend to prosper. Finding new ways to engage customers is an area in which companies must be creative to impact players while keeping within the legal guidelines.
The rise of in-game jackpots and 24-hour drops have helped to raise engagement levels and attract new players. Any product innovation that gives quick winning results and promises to give its prizes away by a specific time, is always going to be thrilling.
The knowledge that anyone not only could, but has to become a big prize winner, in a short time-frame, is a captivating concept for both new and old players alike.
We're also seeing a large influence from other sectors where personalisation has become paramount to customer retention. Online casinos are copying the models of Netflix and Amazon, where AI recommendation engines create a more bespoke experiences for players. 
This is likely to only increase its influence on the industry as marketing needs to become savvier as consumers build up immunity to blanket advertising. Gone are the days of just bombarding consumers and expecting results: This can now negatively impact the opinions of players and be deleterious to a brands reputation.
Companies must now become more inventive and targeted when advertising to players, and over the next year it will be exciting to see how the industry approaches these issues.
CasinoBeats Malta 2020 takes place at the InterContinental Malta, St George's Bay, St Julian's, on March 24-26 – learn more and buy tickets for the event here. 
To find out more about sponsorship and exhibitor opportunities at the Summit, please contact [email protected].