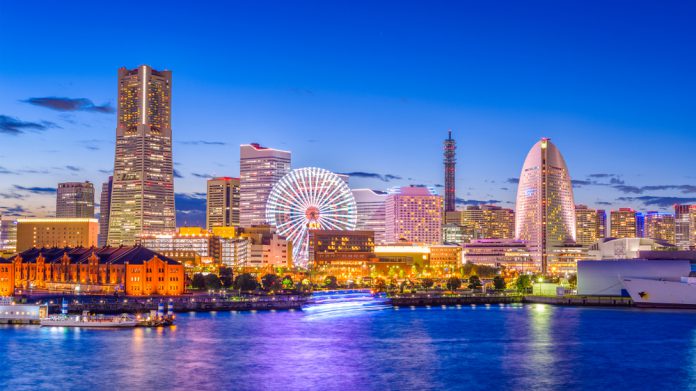 Melco Resorts and Entertainment has confirmed its Yokohama first policy, as the casino owner and operator strives to add a Japanese development to its growing roster of properties.
Commenting as revenue for the third quarter of the year rose 16 per cent from $1.24bn to $1.44bn, primarily attributable to better performance in the rolling chip and mass market table games segments, Melco stressed that it's best positioned to help the region realise its integrated resort ambitions.
"Japan continues to be a core focus for us. Melco has been a long-time supporter of Yokohama's suitability to host one of Japan's first integrated resorts," explained Lawrence Ho, chairman and chief executive officer of Melco Resorts and Entertainment. 
"We have demonstrated our commitment and support to Yokohama through a series of local events across the city throughout 2019 and signed a lease on our Yokohama office late last year. 
"In July, we announced our partnership with the Yokohama F Marinos and the Manchester City Football Club. In September, we announced our 'Yokohama First' policy as we focus our Japan team on bringing to Yokohama the best IR the world has ever seen. 
"We believe our focus on the Asian premium segment, a portfolio of high-quality assets, devotion to craftsmanship, dedication to world-3 class entertainment offerings, market-leading social safeguard systems, established track record of successful partnerships, culture of exceptional guest service, and commitment to employee development puts Melco in a strong position to help Yokohama realise the vision of developing a world-leading IR with a unique, Japanese touch."
These comments come as the firm publishes its latest financial report that also saw operating income significantly rise to $175.2m (2018: $85.9m), with adjusted EBITDA coming in at $418.2m, a 39 per cent increase from $301.4m.
Regarding the latest quarterly performance, Ho added:  "During the third quarter of 2019, all of Melco's Macau integrated resorts continued to deliver strong mass table games revenue 2 growth, which drove group-wide Property EBITDA to expand approximately 39 per cent year-over-year to US$418m. 
"During the third quarter of 2019, Melco's mass market table games drop and gaming machine handle both reached all-time-record-highs.
"The third quarter of 2019 also marked the 16th consecutive quarter of positive year-over-year growth in mass market table games drop, highlighting the strength in Macau's mass gaming market and Melco's leadership position in the city's mass and premium mass gaming segments."