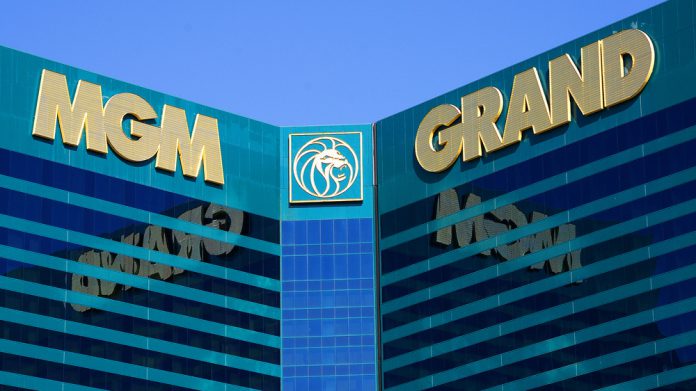 MGM Resorts International has hailed the continuation of its strategy to become an asset-light operator, with several media outlets reporting that the firm's flagship MGM Grand property could have a buyer by the end of the year.
The Las Vegas headquartered firm entered two deals earlier this month, this first of which concerned the sale of the Bellagio property to Blackstone Group for $4.25bn before Treasure Island owner Phil Ruffin entered a definitive $825m agreement to acquire Circus Circus.
Speaking on a conference call following the publication of its latest financial report, it was said that its flagship MGM Grand could the next Las Vegas Strip casino to be offloaded.
Proceedings from any potential sale would be used to reduce debt as well as reinvest in further opportunities worldwide, including Japan's impending integrated resort scene. 
Jim Murren, chairman and CEO of MGM Resorts, explained: "We recently announced two significant transactions, which form part of our broader asset-light strategy and the shift in our business model away from a capital-intensive real estate business towards a developer, manager and operator of leading gaming, hospitality and entertainment properties. 
"We entered into an agreement to sell Circus Circus Las Vegas for consideration of $825m and entered into an agreement with Blackstone Real Estate Income Trust that values the real estate of Bellagio at $4.25bn, representing a purchase price multiple of 17.3x rent. 
"We expect that the agreements to sell Circus Circus Las Vegas and to monetize the Bellagio real estate assets will provide us with net after tax cash proceeds, including expected debt breakage costs, of $4.3bn, a majority of which will be used to fortify our balance sheet and then return capital to shareholders."
Unveiling its financial performance for the third quarter MGM saw revenues hit $3.31bn, a nine per cent increase from $3.02bn, with the company's casino segment rising 13.4 percent to $1.66bn (2018: $1.46bn).
Operating income decreased 42 per cent compared to the prior year as it finished at $238.3m (2018: $410.9m), with adjusted EBITDA boosted 14 per cent to $814m (2018: $716m).
Maintaining optimism for the period ahead, Murren concluded: "I am excited about the prospects for our business as we enter 2020. We expect the combination of a healthy Las Vegas market and successful implementation of MGM 2020 to drive EBITDA and free cash flow growth.  
"Simultaneously our asset light transition will generate significant proceeds from real estate monetisation that can be used to strengthen our balance sheet, meaningfully reduce our shares outstanding, and invest in select growth initiatives.  
"Our increased profits spread across fewer shares outstanding will result in enhanced free cash flow per share and generate meaningful value for our shareholders.