With another year drawing to a close, CasinoBeats caught up with Simon Hammon, Chief Product Officer at Relax Gaming, to hear his thoughts on the year that has passed – and his predictions for the 12 months to come.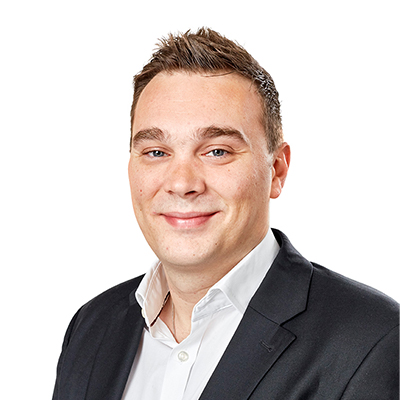 What has been your casino high point for 2019?
Hammon: "This year has been truly remarkable for Relax Gaming, with major achievements accomplished across all our core business verticals.
"In the last 12 months our distribution network has grown faster than even our ambitious forecast predicted, which is testament to the proposition and approach. We've established major partnerships with more than 60 new studios, other aggregators and leading operators.
"To pinpoint a highlight, it would be our award-winning title, Temple Tumble, which has put our slot portfolio on the map and proven extremely commercially successful.
I'd also have to mention the opening of the Swedish market. Although it's not been an easy ride for most, thanks to our comprehensive preparations and talented compliance team we were able to hit the ground running with a month in hand prior to regulation coming in.
"That enabled us to quickly carve out significant market share for us and our studio partners. Launching our poker product in France with Kindred is another high point. As one of the first platforms to launch in the market for a number of years, the reception has been remarkable, and we have beaten the odds to achieve consistent growth with our award-winning product in spite of the sector's challenges."
"The increase IN regulatory scrutiny has been front-of-mind this year and is unlikely to ease"
What's in store for online casino in 2020?
"The increase in regulatory scrutiny has been front-of-mind this year and is unlikely to ease off going into the new decade. Across Europe, both operators and suppliers are feeling the heat with more financial and licence penalties being issued than the industry has ever seen before.
"At the same the time, however, such challenges force the industry to progress, not just in terms of meeting or exceeding compliance requirements but also in developing new propositions and models that stay relevant amid changing public attitudes.
"Given the challenges, M&A in the business-to-business sector has also rocketed this year, a development which is likely to continue into 2020. And while some jurisdictions appear to be closing doors, others are opening up to the online proposition, presenting huge opportunity for those ready to take advantage."
…And your boldest prediction?
"From our industry perspective, we see aggregation as becoming a buzzword in 2020 and beyond with a number of big names looking to move into the space. Not only will this make the sector interesting but we welcome the competition.
"Regulation will also continue to separate those with means from those that struggle to resource the necessary requirements across multiple markets, arguably increasing the appeal of aggregators."
Relax Gaming will be at CasinoBeats Malta (24-26 March 2020), which will bring together 1,500 senior-level attendees from operators, suppliers and regulators, as well as 100 leading speakers to discuss the challenges and opportunities facing the online casino sector. Learn more and make the most of our Early Bird discount (saving €150) HERE. 
To inquire about exhibition and sponsorship opportunities at CasinoBeats Malta, please contact [email protected].