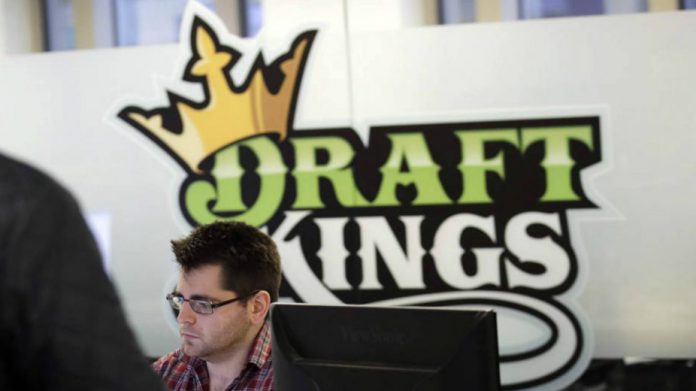 DraftKings has entered into a definitive business combination agreement with Diamond Eagle Acquisition Corp, a publicly traded special purpose acquisition company, and SBTech, a turnkey provider of sports betting and gaming technologies, combining the companies into one organisation.
Institutional investors have committed to a private investment of $30m in class A common stock, with the combined company to be valued at $3.3bn and have $500m on hand following the transaction.
It is said that the combination "will become the only vertically-integrated pure-play sports betting and online gaming company based in the United States". 
The transaction is expected to close in the first half of 2020. In connection with the closing, Diamond Eagle intends to change its name to DraftKings Inc, reincorporate in Nevada and remain Nasdaq-listed under a new ticker symbol.
The new DraftKings will continue to be led by co-founder and CEO Jason Robins and will retain the firm's management team, including co-founders Paul Liberman and Matt Kalish.
"The combination of DraftKings' leading and trusted brand, deep focus on customer experience and data science expertise and SBTech's highly innovative and proven technology platform creates a vertically-integrated powerhouse," said Robins. 
"I look forward to building significantly upon our goals of continuing our state-by-state roll-out and creating the most entertaining and engaging customer experiences for sports fans globally."
The respective boards of directors or managers, as applicable, of DraftKings, SBTech and Diamond Eagle have unanimously approved the proposed business combination. 
The transaction will be effected pursuant to the terms and conditions of the business combination agreement entered into by DraftKings, SBTech and Diamond Eagle.
This contains customary closing conditions, including the registration statement being declared effective by the Securities and Exchange Commission, approval by the shareholders or members, as applicable, of DraftKings and SBTech and the stockholders of Diamond Eagle and certain regulatory approvals.
"We are pleased to bring DraftKings and SBTech together as one public company," said Harry Sloan, founding investor of Diamond Eagle. "DraftKings is already a premier online fantasy sports and betting platform. 
"With the full integration of SBTech's technology and innovative product expertise coupled with the right capitalisation, DraftKings will be in a great position to continue its ambitious expansion plans in the United States.
"I have known Jason Robins for four years, and consider him a true entrepreneur. I believe our investors share my utmost respect for his vision and leadership."
Gavin Isaacs, SBTech's chairman, added: "The combination of DraftKings and SBTech brings together two tech-native companies with the customer at their cores. 
"SBTech will maintain its core business and continue its B2B focus. We are excited about the opportunity to join a company with a similar innovation DNA and create a unique and differentiated player in global sports betting and online gaming."