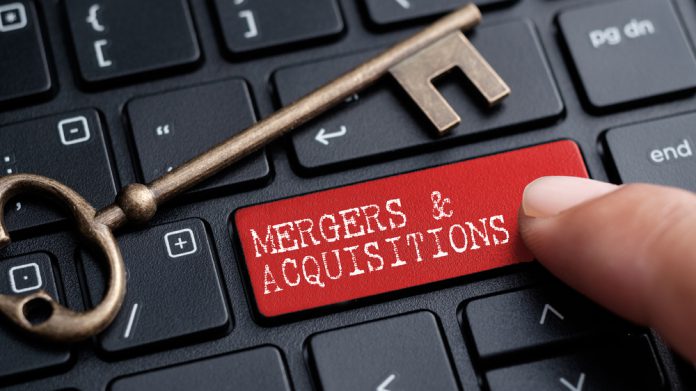 Gateway Casinos and Entertainment has announced a business combination with Leisure Acquisition Corp, to be undertaken through its GTWY Holdings Limited company.
The consolidation will see Leisure merge into a wholly-owned subsidiary of GTWY in a transaction with a pro forma enterprise valuation of approximately US$1.115bn, with HG Vora Capital Management supporting the transaction through a US$30m equity commitment.
Following completion of the transaction Marc Falcone, currently a director of Leisure, will become president and chief executive officer of Gateway.  
Upon this appointment becoming effective, Tony Santo, Gateway's current CEO, will retire from the company but will continue as an advisor to the board of directors and Falcone for three months to assist with an orderly transition.
The transaction has been unanimously approved by the board of directors of both organisations, and is expected to close in the second quarter of 2020, subject to approval by Leisure's shareholders, required regulatory approvals, contractual approvals and registrations, including, but not limited to approvals from Ontario Lottery and Gaming Corporation, and other customary closing conditions. The appointment of Falcone as CEO of Gateway is subject to applicable gaming registration requirements.
In conjunction with the pending merger both parties expect to achieve revenue of US$659.3m and adjusted EBITDA of US$148.6m for the year ending December 31, 2020, and US$707.8m and US$163.9m respectively a year later.
Gabriel de Alba, managing director and partner of Catalyst and executive chairman of Gateway, explained: "With its strong corporate and property operating teams, diversified growth initiatives, and industry-leading operating model, Gateway has built tremendous momentum and established a solid foundation for ongoing growth. 
"We are proud of the team and their many accomplishments over the last six years which include doubling our locations and adjusted EBITDA, increasing our slot machines by nearly three-times, increasing our table games by over two-times and adding 56 new F&B outlets across British Columbia and Ontario.
"The disciplined execution of our near- and long-term strategies has created significant value and returns over the years for all of the company's shareholders. We are thankful to Tony for his leadership of Gateway and his key role going forward."
Adding: "As we seek to execute against our many growth initiatives and deliver additional shareholder value, we are excited to partner with Leisure and appreciative of the confidence in our future as demonstrated by HG Vora's investment commitment. We welcome Marc to Gateway and look forward to his leadership as our incoming CEO.  
"Lorne, Dan and Marc's respective industry experience and extensive relationships, combined with access to public capital markets, will favourably position the company to accelerate its strategies to deliver strong, profitable growth and increased free cash flow.  
"Just as importantly, this transaction will provide Gateway with the foundation for a very promising future as a leading, diversified gaming and entertainment platform throughout North America. The entire Gateway team looks forward to working with the team at Leisure to create value for shareholders over the long-term."