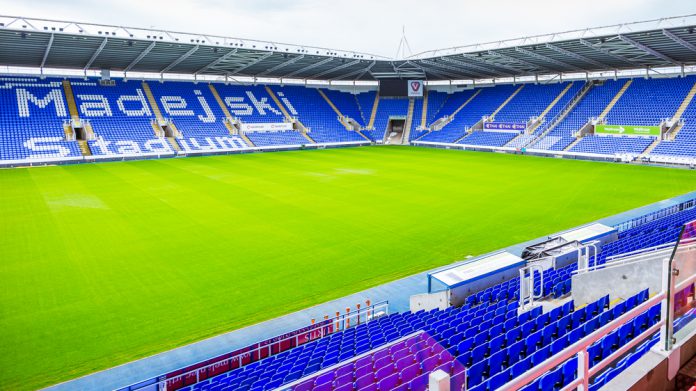 Malta-based Casumo has revealed the latest expansion of its services to the UK, as the firm also details how it has leveraged its partnership with Reading FC to benefit good causes.
The online casino operator aligned with the Championship club at the start of the current season, and has detailed a variety of campaigns launched to promote responsible gambling, as well as supporting special events such as Remembrance Day and the Rainbow Laces Campaign.
With 50 per cent of all Casumo's posters around the stadium and programme adverts being dedicated to spreading awareness of responsible gambling throughout the season, Casumocares.com also received prominent status last month. 
Adorning the from of the Reading shirts, as well as LEDs, programme adverts and posters across the stadium, during the 3-2 home defeat by Birmingham, an auction of the strips subsequently raised over £3,000 for GamCare's BigDeal Programme.
The same programme also benefited by £6,317 when the company matched the total raised at an auction organised by the club in support of the Royal British Legion.
Mike Kenward, development director at GamCare, commented: "This donation towards our important work with young people is very much appreciated. Our BigDeal programme gives young people the facts about gambling so that they can go on to make safe and informed choices about gambling should they choose to participate in the future."
Furthermore, Casumo also changed their front-of-shirt logo in support of the Rainbow Laces campaign last year, and donated their shirts to the local LGBT charity, Support U.
"Its commendable to see a gambling brand using a sponsorship for good causes," said Nigel Howe, chief executive at Reading Football Club. 
"I hope that others will follow suit to drive positive change for the gambling industry. We're thrilled to be partnered with Casumo in all its efforts to support our team, its fans and the Reading community."
Casumo has also revealed that it's to take on the UK sportsbook market, giving players the ability to personalise their betting experience upfront by selecting their favourite sports and leagues.
"I am excited to be able to bring Casumo's approach to UK sports fans. We have put the player front and centre in the development of a sportsbook product that is approachable and user-friendly," stated Greg Tatton-Brown, country manager for the UK.