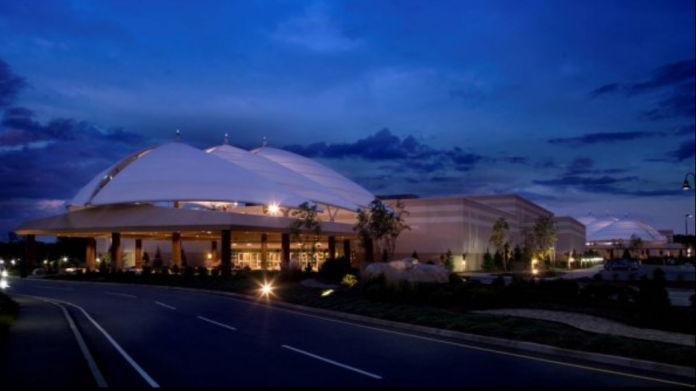 Twin River Worldwide Holdings has reported preliminary results for the fourth quarter of 2019 as well the year ended December 31, in addition to providing updated instructions on expectations during the current year.
Revenue projections for both periods is expected to soar past the previous year totals, with Q4 anticipated to hit $129.4m – $131.4m (2018: $111.4m) which in turn could help its FY figure reach $522.6m – $524.6m (2018: $437.5m).
Net income is pencilled to decline from 2018's 22.1m to between $12.1m – $14.7m, with a similar results expected on a full year basis from $71.4m to $53.9m – $56.5m.
Group adjusted EBITDA could see slight increases for both time-frames with anticipations of $38.6m – $41.6m (2018: $37m) and $165.5m – $168.5m (2018: $165.7m) set.
For the fourth quarter of 2019, Rhode Island operations are estimated between $69m – $70m of revenue, in the region of $15.8m – $17.1m of net income and $28.4m – $30.4m of adjusted EBITDA. 
Biloxi and Dover operations are estimated to finish at between $31m – $31.4m and $27.4m – $27.8m of revenue, respectively, $3.7m – $4.4m and $1.7m – $2.3m of net income and $8.6m – $9.6m and $5m – $6m of adjusted EBITDA for the same period.
George Papanier, president and CEO of Twin River, explained: "I am very pleased with the results of the fourth quarter which reflect the continued stabilisation in the New England market following the entrance of new competitors and strong performance across our broader portfolio. We expect this momentum to continue into 2020 which is reflected in our full year 2020 guidance.
"We're excited about the progress we've made as we continue to transform the company. Over the last year or so, the steps we've taken to strategically and opportunistically grow and diversify the company, have created significant shareholder value, returned meaningful capital and leave us well positioned for long-term growth."
Furthermore, the company has also given a financial outlook for the year ending December 31, 2020, as Twin River estimates adjusted EBITDA to be approximately $180m, an approximate increase of eight per cent over the midpoint of the preliminary range for the same period in 2019. The firm anticipates that its annualised runrate for adjusted EBITDA coming out of 2020 will be approximately $190m.
Guidance is based on current plans and expectations, including a number of assumptions and includes the impact of its pending acquisition of properties in Kansas City, Vicksburg, Mississippi, and Missouri from Eldorado Resorts, which should be finalised early in the second quarter of 2020 pending regulatory approval in the latter.