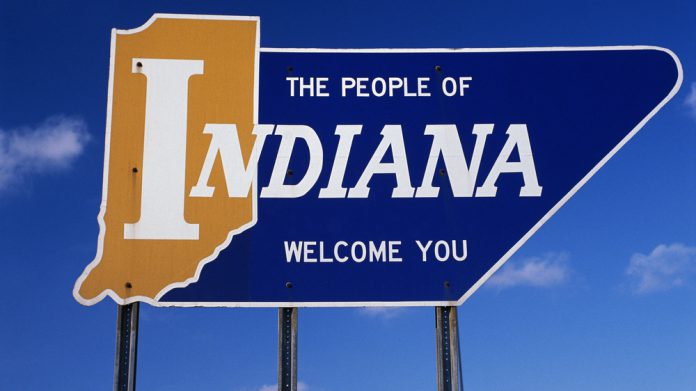 Indiana will remain a friendly neighbour for sports bettors for the foreseeable future, as the NFL's Super Bowl showpiece helped the state's retail and online sportsbooks soar to another monthly record. 
With March Madness eight days away and new online casinos launching, analysts at PlayIndiana.com are predicting that the Hoosier State is to weather the launch of retail sports betting in Michigan and Indiana.
"Indiana's market continues to mature, including the launch of more online sportsbooks, even as the football season ends," stated Dustin Gouker, lead analyst for PlayIndiana.com. "The state has a near-perfect storm of success and will continue to be among the shining stars in legal sports betting even as neighbouring states move to legalise sports betting."
None of Indiana's neighbouring jurisdictions have launched legal online sports betting as yet, and with in-person registration not necessary, the region is poised to continue capitalising with out-of-state bettors able to simply cross the state line.
With recent launches across Illinois and Michigan blunted without the inclusion of an online component, progress towards legalisation in both Kentucky and Ohio is also said to have stalled.
"Indiana's relationship with out-of-state bettors takes many forms, ranging from those who cross the border to make bets at nearby land-based sportsbooks to those who hop over the state border in cars and place bets by phone," noted Jessica Welman, analyst for PlayIndiana.com.
"Indiana's sportsbooks have been aggressive in attracting that business, of course. It won't last forever, but Indiana should enjoy the advantage while it's there."
February handle for the region reached $187.2m, up from a then-record $170.8m a month earlier, however adjusted growth revenue declined 15.9 per cent from $12.9m to $11.1m and subsequently yielded $1.1m in state taxes.
Online sportsbooks generated 77.9 per cent ($145.9m) on the state's total handle, boosted by the recent debuts of BetMGM and PointsBet and Hollywood Lawrenceburg.
DraftKings and Ameristar Casino led the online market with $74.1m in bets, up from $66m a month earlier, as FanDuel and Blue Chip Casino continued to gain ground with $63.8m, up from $49.5 million.
Horseshoe Hammond led the retail market with a $12.4m handle, down from $13.7m in January, outpacing Hollywood Lawrenceburg ($6.8 million) and Ameristar Casino ($5.9 million).
"The successful partnership between DraftKings and Ameristar Casino in East Chicago, which generates the largest combined online and retail handle, crystalises Indiana's market advantages," Welman added.
"The DraftKings app was first to the market, and its ease of use has kept it on top. Meanwhile, Ameristar continues to draw heavily from the Chicago market."