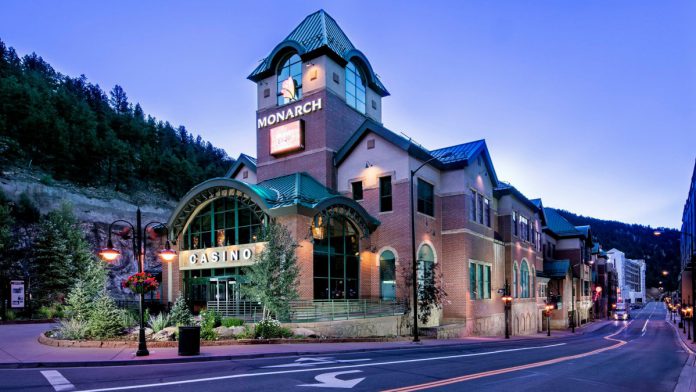 Monarch Casino and Resort has lauded an "active and productive year" as construction of Colorado's "all-new" Monarch Casino Resort Spa Black Hawk nears completion.
Currently wrapping up construction on the property, the company is expecting to begin a soft opening process for the lower portion of its hotel tower in the second quarter of the year, with additional levels to follow in due course.
With a grand opening date for the casino and hotel project to be announced during the same period, the company will follow up the work with the addition of a poker room and sports lounge.
Regarding the latter, John Farahi, co-chairman and CEO of Monarch, explained: "We were the first casino operator to receive our master sports betting license from the state of Colorado on February 20, 2020, and we expect to debut our in-person sportsbook, as well as our Monarch-branded mobile sports app, on May 1, 2020, the first day sports betting will become legal in Colorado."
Monarch, which owns and operates Monarch Casino Black Hawk as well as the Atlantis Casino Resort Spa in Reno, Nevada, gave the updates in its latest financial reports for 2019's final quarter and full-year.
Revenue for the quarter grew 3.8 per cent to $62m (2018: $59.7m), helping nudge full-year figures to $249.1m, representing a 3.7 per cent boost from $240.3m. Casino revenue increased 2.5 per cent and 1.7 per cent to $32m (2018: $31.2m) and $249.1m (2018: $240.3m) for Q4 and FY, respectively, driven by an increase in gaming volume and partially offset by an increase in promotional allowances.
Adjusted EBITDA for quarter rose 5.3 per cent to $14.1m (2018: $13.4m), with its full-year figure finishing at 61.6m, a 1.8 per cent rise from $60.5m. Net income, however, dropped during both timeframes by 14.6 per cent and 6.7 per cent to $6.1m (2018: $7.2m) and $31.8 (2018: $34m). 
The decline in net income is primarily a result of pre-opening expenses, as well as professional services fees for construction litigation relating to the Black Hawk property and due diligence on an acquisition opportunity.
Farahi added: "2019 was an active and productive year for Monarch as we made significant progress toward completing construction in Black Hawk, thus setting the foundation for an exciting 2020 and beyond. We generated net revenue and EBITDA growth in both Reno and Black Hawk. In Black Hawk, we focused on preserving the player experience by effectively managing construction disruption.
"Net revenue for the 2019 fourth quarter grew 3.8 per cent over the prior year and adjusted EBITDA increased 5.3 per cent year-over-year as a result of our disciplined operating strategies. Net income for the quarter declined 14.6 per cent and was impacted by Monarch Black Hawk pre-opening expenses, and professional services fees related to construction litigation and due diligence for an acquisition opportunity, which we ultimately decided not to pursue.
"Reno remains a very healthy locals-oriented market. While many companies attract headlines for driving job growth in Reno, the market's employment growth is broad-based across several industries, and we expect this positive indicator will support the continued strength of our business at Atlantis.
"At the same time, the tight employment environment, with the local unemployment rate below the national average, has created labour challenges, including wage inflation, which we continue to actively manage. We expect this to be a recurring trend for the market and Atlantis in the years ahead, but we remain confident that our operating strategies will allow Atlantis to grow revenue and profit as our market share continues to expand."