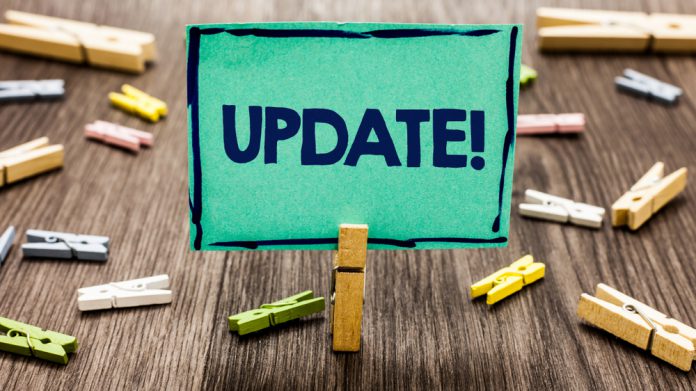 The UK Gambling Commission has issued guidance in light of the COVID-19 outbreak, reminding licensees of the necessity to adhere to applicable Public Health guidance to maintain compliance with the relevant LCCP.
Stressing an ongoing expectation that licensees must ensure the maintenance of sufficient management, staffing and oversight in order to uphold the licensing objectives, a reminder has also been issued specifically for online operators.
The regulator commented: "The social distancing measures that are being put in place will mean that more people will be at home and we would like to remind online operators that they must continue to act responsibly, especially in regards to individual customer affordability and increased social responsibility interactions."
As a reminder, the UKGC has issued licensees with the following expectations:
Assess individual affordability on an ongoing basis – customers may be experiencing disrupted income.

Increase social responsibility interactions and intervene where customers are showing signs of gambling related harm.

Onboard new customers in a socially responsible way and not exploit the current situation for marketing purposes.

Refresh the information they have on customers regularly.

Review the levels which trigger interaction for AML and SR.

Ensure that your gambling products have been tested by a test house before they are released to the market.

Ensure that markets being offered are consistent with our previous guidance. 
Given the added uncertainty and rapidly changing nature of the global climate, Playtech has also issued an update assuring that it is "identifying opportunities for cost savings that will not impact the long-term success of the company".
On a B2B basis the company notes limited impact thus far, noting that its poker and bingo businesses have seen increases in activity in recent days following the restrictions on physical movement put in place by various governments.
As consistent monitoring is undertaken, Playtech acknowledges that its live casino segment could see closures, with its Philippines base already shutdown. The company's B2B sport business is expected to generate a loss of €4m of adjusted EBITDA per month before mitigation.
The company also noted that Snaitech, which closed all retail locations earlier this month, is currently expected to generate a loss of €3m of adjusted EBITDA per month before mitigating actions. Prior to the impact of COVID-19, Snaitech was expected to generate an average profit of over €13m per month.
Playtech's Asia performance is expected to be consistent year-on-year at €7m, with TradeTech continuing to benefit from favourable market conditions.
Bragg Gaming Group has also provided its own COVID-19 update, commenting that no amendments to 2020 guidance have been made amid the outbreak as the firm experiences a "very strong performance throughout the first quarter, achieving record revenues".
With unprecedented global cancellation of major sporting events and the closure of betting shops and land-based casinos for the foreseeable future, the company maintains confidence with the majority of its revenue derived from online casino operators.
Dominic Mansour, CEO of Bragg Gaming, stated: "The devastating outbreak of COVID-19 will have an impact on every individual and every business in the world. Bragg is by no means an exception here, and we are doing everything we can to keep our staff safe while maintaining operations for our customers. 
"We have seamlessly transitioned our systems so that employees are able to work from home, and we've implemented our strict contingency plans to ensure that our platforms remain up and running and available to all of our operators. My personal sympathies to everyone impacted by the outbreak and we will be sure to keep the business and investment communities up to date on any impacts we may experience."
Land-based casino closures have also continued apace across the US, as tribal government leaders of the Barona Band of Mission Indians, Campo Kumeyaay Nation, Jamul Indian Village, Sycuan Band of the Kumeyaay Nation and Viejas Band of Kumeyaay Indians jointly announced that they are temporarily closing their casinos from the end of the week.
Monarch Casino & Resort have also commented after closing its Atlantis Casino Resort Spa property pursuant to an order from Nevada Governor Steve Sisolak, as detailed yesterday. 
"Our entire team in Reno has been working diligently to actively address the COVID-19 risk by taking additional precautions throughout the facility to ensure the health and safety of our guests and team members," said John Farahi, co-chairman and CEO of Monarch.
"We will remain in active dialog with federal, state and local officials and look forward to safely welcoming guests back to the property once the temporary shutdown ends."
Furthermore, MGM Resorts International is donating one ton of food to the Greater Cleveland Food Bank, as its MGM Northfield Park entity attempts to aid the Cleveland community impacted by the COVID-19 public health crisis.
"MGM Resorts is aware of the devastating impact that this public health emergency has caused globally and is proud to support the Northeast Ohio community through this donation," said MGMNP president & COO Matt Buckley.