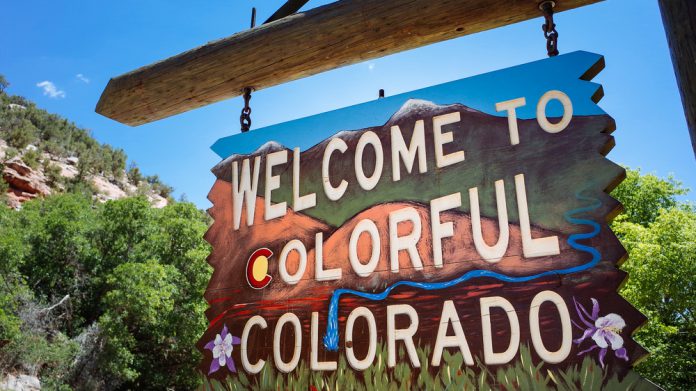 Colorado's sports betting market boasts the capacity to become a multi-billion dollar jurisdiction, helped by the avoidance of some of the pitfalls of earlier adopters, such as imposing maximum bet limits, a decision regulators left to operators.
According to analysts at PlayColorado, at maturity the Centennial State could potentially annually generate up to $6bn in bets, $400m in gross operator revenue and $40m in tax revenue.
Despite the sports world being indefinitely shuttered in response to the COVID-19 pandemic, regulators are preparing for a May 1 launch of online and retail sports betting at which time Colorado will become the 18th state to have some form of legal market.
"With a significant base of existing land-based casinos, a regulatory framework that will be attractive to operators, and one of the largest metropolitan markets in the country to draw from, Colorado is well-positioned to capitalise on sports betting," said Dustin Gouker, chief analyst for PlayColorado.com. 
"But assuming the industry does launch on May 1, it will be doing so in unprecedented circumstances with almost no sports to wager on. There are some advantages to a forced soft opening, but it also means that it will be some time before we learn with confidence just how Colorado's bettors will respond to legal sports betting."
Deliberately aiming for a later start date with a view to ensuring that it's regulatory framework meets stakeholders' needs and expectations, PlayColorado also suggests its ten per cent tax on net revenue is comparable to some of the most successful sports betting markets. 
New Jersey, which is competing with Nevada as the nation's largest sports betting market, levies a 9.75 per cent tax on revenue from retail sportsbooks and 13 per cent on online sports betting revenue. Indiana, the number four sports betting market in the US, taxes sports betting at 9.5 per cent.
"Colorado legislators and regulators have made many smart, measured decisions based on input from casinos, operators and bettors, and that has led to the adoption of an excellent collection of rules and restrictions," Gouker said. 
"They have also had the undeniable benefit of seeing what has worked in other states. Colorado's methodical approach might have been frustrating to bettors by slowing the launch, but there is plenty to be encouraged about. Sports betting operators have inked partnerships and regulators are listening to stakeholders. That will serve Colorado well."