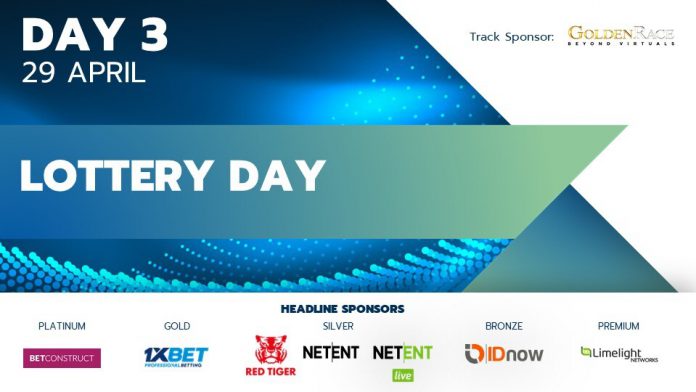 The use of mobile lotteries could be a solution to filling the void left by the closure of the retail sector, said Sami Kauhanen, vice president of betting at Veikkaus, on day three of the SBC Digital Summit. 
Speaking as part of the How lotteries are adapting to the outbreak panel, Kauhanen addressed the growing use of smartphones, and suggested that this could be a way for lottery operators to continue engaging with their customers during the global lockdown.
He said: "Mobile will be the glue between the online and offline sector. The key thing will be how well lottery companies manage their customer relations between the mobile device, whether the customer is playing online or offline. But the whole customer relationship has to be built on the mobile devices, because nowadays, everyone is carrying a smartphone."
According to Kahaunen, while the use of smartphones is a viable option, operators must ensure that they prioritise their responsible gambling commitments to ensure player protection.
He continued: "One point I would like to make about the online development is that in terms of responsible gaming, the tools are much easier to develop on the online channel than it is for the offline sector. At least what we are doing at the moment is that we are creating limits for VLTs. It is a massive IT operation, but we are proud of the responsible gaming framework that we have in place for the online channel, and we have found that it is working very well."
Joining Kahaunen, delegates also heard from Ludovico Calvi, President of Global Lottery Monitoring Systems; Arno de Jong, CMO at Nederlandse Loterij; and the panel moderator Harmen Brenninkmeijer, CEO of Quanta.
Harmen posed the question as to whether the current situation will force gaming operators to find a new balance, or whether it will be a return to business as usual. He added: "When I start following the news, read the blogs, and speak to a number of other people across the industry, and I've been thinking that the impact on gaming has been massive. 
"A number of governments have basically said you cannot take advantage of this situation during the COVID-19 lockdown, you can definitely not mention it – which is logical – are we going to restrict it? 
"Certain countries are going to restrict [gaming] more than ever, but are we going to see that gaming will come out of this lockdown less successful, as successful as it was and continuing on that path, or will gaming find a new balance?" 
Echoing Kahaunen's sentiment that the industry will place more emphasis on social responsibility, Calvi reiterated that lottery operators have a 'social duty' to protect customers. He said: "I think that we're going to see a new balance in gaming. Governments are more and more in need of revenues. We will continue the process of legalisation of gaming and sports betting in general. 
"What I think will change is the level of corporate social responsibility and the standards of compliance which we need to implement as responsible gaming organisations, sooner rather than later. 
"The warning by regulators has been to be careful, this is a pandemic, and do not take advantage. So try to put as many provisions in place as possible such as self exclusion, responsible gaming provisions, anti-money laundering provisions, match-fixing measures. 
"We need to raise the level of compliance because we owe it as a social duty to our players. We need to be transparent, we owe this to the public. And I think that the more we do this, the more that gaming will become acceptable. 
"I see this as an opportunity because if you raise the compliance, and lotteries are on the front line for innovation, this will make all the difference and gaming organisations will follow. It's not a case of if we do this, it's when."
This idea was also highlighted by Arno de Jong, however he offered another perspective when it comes to supporting the charities and sports associations that part-own lotteries. 
He added: "I completely agree with Ludovico, and want to offer another perspective. Nederlandse Loterij is owned by the Dutch state, but also by Dutch sports and charities. These charities are really dependent on our money. 
"At the beginning of this crisis we were discussing whether we can really continue organising our draws and our marketing, or should we stop? Is it still acceptable to run our business if people are dying? We had a massive crisis in the first few weeks – in Italy and Spain, draws were stopped, for example.
"We realised that we can continue because if we stopped, sports already has damages of over €1b, all sports and federations are having issues. And what about the charities we support? They've had to stop their fundraising. But from the other side, governments, hospitals and patients are asking for funding from these charities for scientific research. So we explained to our customers and stakeholders that we would continue business to raise money for these charities."
The SBC Digital Summit is a truly groundbreaking online event for the betting and gaming industry, offering up to 10,000 delegates a fully virtual and interactive conference, exhibition and networking experience. It takes place all this week, up to and including Friday May 1.
With global business communities in the grip of the COVID-19 crisis, the Summit was created as a platform for the industry to connect and share knowledge amid critical and unprecedented conditions.
The SBC Digital Summit runs from 27 April to 1 May 2020 and features seven conference tracks, a virtual exhibition and virtual networking lounges, attracting an estimated 10,000 delegates logging in from around the world.
There is still time to register for the event, with company discounts available: https://sbcevents.com/sbc-digital-summit/tickets/