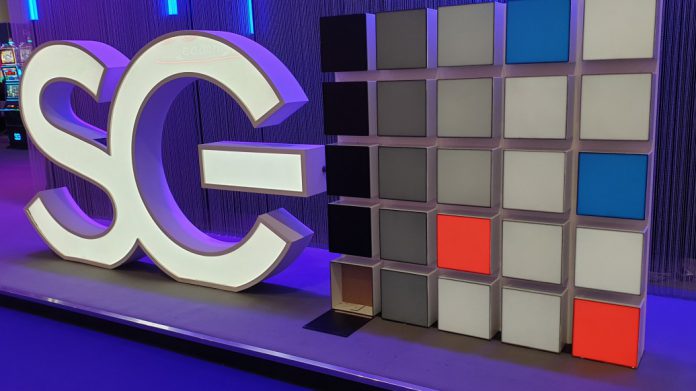 Scientific Games remains confident of emerging from the current health crisis "stronger than before," with a diverse product portfolio, boasting gaming, digital and lottery, positioning the company "uniquely" to emerge strong and excel in the future.
Despite the resilience of lottery and strength of igaming, both said to be "up significantly" during the current environment, US media outlets quote the firm as asserting an expectation that revenue levels for 2020's second quarter will be its lowest of the year.
Publishing its latest financial report for the 2020's first quarter, the company comments that it has taken "significant action" to improve quarterly cash flows by over $15m, preserve liquidity of nearly $1bn and position itself to take advantage of opportunities to strengthen the business as the industry begins to recover.
Barry Cottle, president and CEO of Scientific Games, explained: "We are working around the clock to take care of our employees, customers, shareholders and other key stakeholders in these difficult times, while providing uninterrupted products and services to those customers who continue to operate. 
"I am confident that the measures we are implementing now will allow us to take advantage of opportunities to strengthen our business and prepare us to come out of the crisis even stronger than before. We have a diverse portfolio of assets, products and services, and our previous investments in digital gaming technologies uniquely position us to navigate and ultimately excel, as we emerge from this challenging environment."
Revenue during Q1 decreased 13 per cent to $725m, down from $837m, negatively impacted by the COVID-19 disruptions that resulted in temporary closures of casino operations in jurisdictions globally, with lottery revenue lower as the prior year included significant equipment sales.
Net loss finished at $155m compared to $24m, driven by a $54m goodwill impairment charge related to legacy UK gaming reporting unit and a negative impact of $37m related to credit allowances, both driven by the health crises. Consolidated adjusted EBITDA  decreased 39 per cent to $200m from $328m year-on-year.
Media outlets also report that the firm expects $70m to $90m cash outflow in Q2, equating to approximately $1m per day, with a return to positive cash flow anticipated to return by the year's end.
Michael Quartieri, chief financial officer of Scientific Games, added: "We have made swift and meaningful reductions to our cost structure in response to the current environment. We believe these changes in conjunction with our available liquidity provide us the tools to withstand the impact from COVID-19. I'm confident that our streamlined cost structure will allow for accelerated cash flow generation and deleveraging in the future."