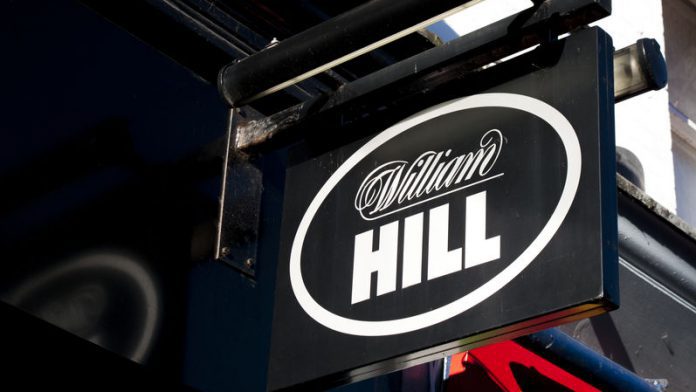 William Hill is planning a staged reopening of its UK retail estate during the second half of the year as the group withdraws all future guidance after revealing that its COVID impacted operations are performing ahead of initial estimates.
In a previous update in March the bookmaker outlined a scenario where limited sporting activity until the Autumn, and one month of shop closures, would lead to a reduction in EBITDA of £100m to £110m.
As a consequence of the COVID-19 mitigation activities it is commented that "we are performing ahead of the initial scenario" which now incorporates three months of shop closures, each month of which leads to an EBITDA reduction of £12m – £15m.
Planning to "power up" the business with customer and colleague welfare stipulated as the highest priority, the group implemented a six-fold increase in the volume of responsible gambling messages sent to our customers. 
Furthermore, safer gambling 'guard rails' have also been introduced in a bid to ensure player safety as William Hill vows to "continue to take decisive action to protect our customers".
Issuing the updates in the firm's latest financial report for the seventeen week period to April 28, 2020, the operator divided its update into a pre-coronavirus period (to 10 March), and an impacted period (from 11 March – 28 April).
Prior to international lockdowns, group total net revenue fell by 5 per cent, as US operations continued to drive growth with a 26 per cent increase in sportsbook amounts wagered and a 30 per cent overall increase.
Online International net revenue grew 35 per cent during the period due to a strong performance in gaming, including a Spanish launch for its Mr Green entity. 
In the period from 11 March – 28 April, William Hill revealed a 57 per cent slump in group-wide total net revenue driven by a combination of retail closures, a drop in sports betting markets and international coronavirus lockdowns.
Total net revenue in the US took the largest hit, having fallen by 90 per cent during the period and retail like-for-like dropped by 85 per cent. Online International, rising five per cent, is said to have benefited from continued strong growth in gaming, some substitution from sports betting and increasing traction from product developments launched late last year.
William Hill also asserts that carefully monitoring developments across the US in the nine states where the firm has retail activities, after confirming an accelerated product development will see the launch online casino in the second half of the year.
Ulrik Bengtsson, CEO of William Hill, explained: "William Hill has overcome many challenges in its 86-year history, and I am exceptionally proud of the team and their response to the COVID-19 pandemic. We have worked hard to protect them, and in turn they have done the same for our customers.
"We reacted quickly to the cancellation of sports activities and the closure of our retail estate. We took immediate measures to save costs, reduce cash outflow and minimise non-essential expenditure by negotiating with our suppliers, cancelling pay rises and executive bonuses and suspending the dividend. We have preserved liquidity and amended the terms of our net debt covenant, leading to significant, balance sheet headroom. This will enable us to continue to invest for growth, most notably in the US, as plans there to roll out sports betting continue apace.
"Our ambition to build a digitally led, internationally diverse business of scale is proving beneficial during the disruption as our international online business has performed very strongly. We have accelerated product developments in the US in particular to ensure we are well positioned when sports activity reopens.
"Our product development teams elsewhere have also excelled themselves during this period of remote working, deploying a range of important new products, most notably a gaming front end to improve navigation and speed for the UK market.
"We remain focused on player safety employing ever more customer protection. We are taking care of our teams, securing as many employment opportunities as possible and we are ready to power up the business as soon as COVID-19 restrictions permit.
"Our strategy for the Company remains a simple one – to win with our customers, build agile collaborative teams, and get things done – execution. We are developing products that we are proud of and that will improve William Hill's competitiveness for the long term."