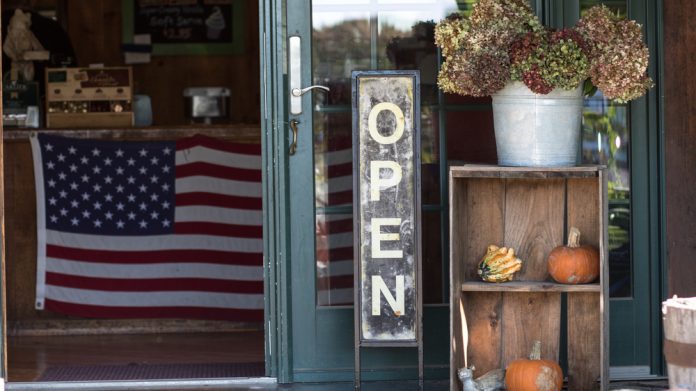 As various jurisdictions across the US begin to take tentative steps to beginning down the road to economic recovery, casino establishments continue to document their own reopening strategies. 
In the latest CasinoBeats look into the news emanating from a multitude of regions across the country, we look at a selection of some of those establishments seeking to resume operations in some part.
Iowa governor Kim Reynolds has announced that The Hawkeye State's 19 commercial casinos will be permitted to reopen on June 1, which will represent a total closure of 75 days.
The establishments will be allowed to reopen at 50 per cent capacity and follow protocols and procedures to protect the health and safety of their guests, employees and communities. 
The Iowa Gaming Association has been working with the governor, staff, health agencies and the Iowa Racing and Gaming Commission to discuss comprehensive protocol and procedure guidelines of what each of the casino properties plan to proactively initiate for their staff and patron safety. 
Commercial casinos are lauded as the "premier entertainment destinations that are a viable part of Iowa's economy, adding $1bn annual impact value to the state's entertainment and tourism sectors. 
"This significant pandemic disruption has taken a tremendous economic toll as the gaming industry provides a significant positive ripple effect for so many businesses, families, and communities."
As the Governor of California Gavin Newshom takes steps to reopen California, tribal casinos, which federal laws allow to run with sovereignty, have begun to roll out partial reopenings two months after voluntary shutdowns were imposed.
Barona Resort and Casino, owned by the Barona Band of Mission Indians, is resuming operations today (Wednesday, May 27), with a multifaceted first phase plan designed to protect players, staff and the tribal community.
This includes mandatory face coverings, temperature screenings, a reduction of table games and slot machines, social distancing policies, signage and floor markers throughout the casino and entire property, and Plexiglass dividers installed property wide, to name a brief selection.
"Our first concern is always the health and wellness of Barona's Tribal elders and Tribal community along with all of our staff, our players and surrounding community," said Edwin Romero, chairman of the Barona Band of Mission Indians. 
"We consider ourselves one big family and our goal is to ensure the wellbeing of our friends and family as we slowly begin to welcome players back to Barona. We want them to have fun but most importantly we want them to feel safe and protected."
Fellow California-based entity Tachi Palace Casino Resort will be a day behind the Barona Resort and Casino, with numerous added safety measures in place including the use of infrared cameras to determine body temperatures of associates and guests. Those individuals will also be required to wear masks and must be 21 to enter.
In order to prioritise the health and wellness of guests and staff amid concerns about the spread of the coronavirus, slot machines, the hotel, and limited restaurants will open first. Table Games will look to open up approximately two weeks later. 
The slot floor, to be open 24 hours, has been reconfigured and an additional 23,000 square feet has been added to the third floor along with glass for a view of the casino below. All slot machines will be available to use and for those not spaced six-feet apart, plexiglass has been added for player safety.
"We have missed our patrons and are excited to welcome them back," said Michael Olujic, general manager of Tachi Palace Casino Resort. 
"Of course, the health and safety of our guests and team members remain our top priority and we have implemented numerous protective measures including reconfiguring the slot floor, adding separation shields and additional sanitising stations. We are opening the casino and property in two phases to keep with current safety guidelines."
The Grand Traverse Band of Ottawa and Chippewa Indians has announced that the Michigan-based Turtle Creek Casino and Hotel and Leelanau Sands Casino and Lodge will begin welcoming back guests on Friday, May 29.
Significant safety measures have been stipulated through the properties, with a statement on social media reading: "There will be extensive new COVID-19 safety procedures in place, including proper social distancing, health temperature checks at entry, and other safety measures. You'll be required to wear a face mask while inside our property. There are a limited number of rooms available for reservations at the hotel."
Monday 1 June will see Oregon's Spirit Mountain Casino become available for customers once again, with an age restriction of 21, mandatory mask requirement, thermal temperature scanning at entrances and additional hand sanitiser and sanitiser wipe dispensers available throughout the property.
"We're excited to welcome our guests and employees back to Spirit Mountain Casino," said Stan Dillon, Spirit Mountain Casino's general manager. "We have used this closure as an opportunity to make improvements throughout the property. We want all of our visitors to experience the best of Oregon's premier gaming destination."
Desert Diamond Casinos' four Arizona locations, Desert Diamond Casinos & Entertainment – Tuscon, Desert Diamond Casinos & Entertainment – Why, Desert Diamond Casinos & Entertainment – West Valley and Desert Diamond Casinos & Entertainment – Sahuarita will all reopen on June 5. 
Making the announcement on social media it was commented: "Desert Diamond Casinos will re-open all locations on June 5 at 1pm! We are SO excited to have you back! Your health and safety are our priority, so below is a little of what you can expect upon your return. More details to come as we approach opening day!"