Peter Laurinc has been involved in the technical side of the gambling industry for over 14 years. Having started in roles more associated with programming and mathematics, he became chief technical officer for casino games developer Synot Games in March 2016.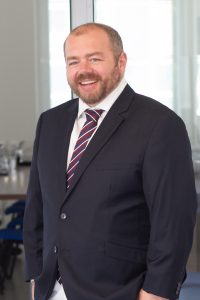 Laurinc spoke to CasinoBeats about applying his education to the creation of casino content, the most intriguing titles and fastest integrations for Synot Games, why legislation is the greatest challenge for games developers, and what job he might have ended up in if things had gone differently.
CasinoBeats: How did you get into mathematics for the gaming business?
Peter Laurinc: The base for it is my mathematics education, so I was not far from it. I started with mathematics in the previous companies, but I was mostly programming at the start of my career. In time I found myself driven towards making math as a part of the internal process. 
I gradually found my way to make it in-house as I wanted to achieve the familiarity and flexibility that it brings to the project. Since then I started to have a deeper look into it and created a dedicated team which solves issues in this segment of the creation process.  
CB: Which game from the Synot Games portfolio is the most intriguing for you?
PL: The more complex a game is, the more it is a challenge. I like challenges as they provide you with a deeper understanding of the whole, especially when you make games. But, if I had to pick, I would choose a simpler game – Respin Joker. 
This is a perfect example of exceeding expectations for a game through simple mathematics, overall game build and a well-adjusted graphic component. We strive to keep our motto: games for true players. This is applied in all our in-house production. 
"We strive to keep our motto: games for true players. This is applied to all our in-house production"
CB: Which partner of Synot Games was best to work with from a technical point of view?
PL: During my time in Synot Games, I had many technical documents in my hands. But from the standpoint of technical adaptation and overall communication I would say the platform iSoftBet. 
However, since we are still in the process of creating new partnerships this might change. I hope to see some surprises that I do not anticipate. 
CB: How long did the fastest integration take? 
PL: The shortest of them was two days, where I must give credit to our Synot integration team that consists of many senior positioned and experienced people. They are very quick to determine, detect and solve issues. With their help we did the job faster than anticipated.
CB: What do you see as the greatest challenge in our industry?
PL: The greatest challenge would be to quickly adapt to the changing legislation. Even if we are always ready to make changes based on them, they are the most challenging in our field. 
For example, the toughest legislation changes that we faced would be the Czech Republics and Spain's. But also, our home (Slovakia) market has its stumbling blocks. Usually the greatest issues to face come not from the legislation itself, but from the communication with the authorities. 
In the past years we went through many of these small or big hurdles and today we boast a nice arsenal of certifications, like Slovakia, Czech Republic, Malta, Spain, Italy, Portugal, Croatia, Sweden, Denmark, Latvia and Lithuania. 
CB: What do you see as Synot Games' most competitive advantage? 
PL: Our overall system. As It is set up to be very flexible it can be used in many ways. The best part of it is its own and our adaptability to any integration we have coming our way. Thanks to that we have managed to progress on. 
We are always looking into possibilities to make it even more efficient and better. Thankfully all our colleagues are product driven and without them it wouldn't be possible. It is also good that we all are in the mindset of "Not possible isn't a valid answer."
CB: And, finally. If you weren't in the gaming industry, where do you think you would be?
PL: Well I bet I would be doing something more peaceful, with less day to day hectic. I can pretty much see myself doing manual labor, maybe working with wood in a small workshop would be nice. Yeah, I think I can see myself being a carpenter.