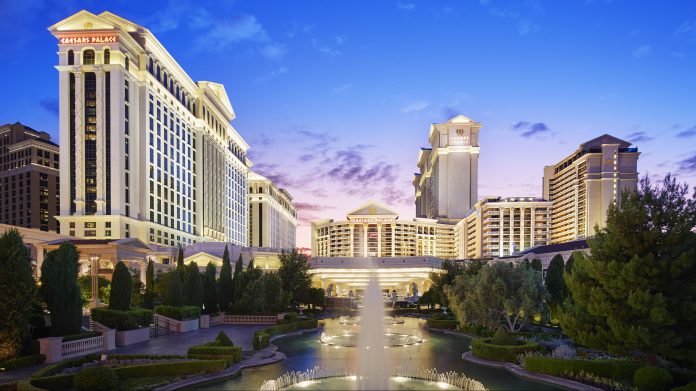 Vici Properties has issued a business update amid the ongoing global health crisis, praising the strength of tenants, initiating the settlement of forward sale agreements and agreeing to temporary lease modifications.
The real estate investment trust published its update as a handful of states begin the reopening of casinos following a number of directives and mandates issued by regional governments and regulatory authorities restricting non-essential business operations.
Since its previous COVID-19 update on April 16, 2020, all tenants fulfilled their rent obligations in full for the month of May, with Vici asserting an expectation for all June rent to follow suit.
Vici's' US portfolio consists of 28 gaming facilities, leased to a number of gaming and hospitality operators, including Caesars Entertainment Corporation, Century Casinos, Hard Rock International, Jack Entertainment and Penn National Gaming.
John Payne, president and chief operating officer of Vici Properties, commented: "We are extremely proud of the strength and commitment of each of our tenants during this unprecedented period. Our tenants have demonstrated dedication to their employees, and to the states and municipalities in which they operate gaming facilities and we are truly proud to serve as their real estate partners. 
"As we look toward the re-opening of our assets across the United States, Vici's portfolio is well diversified from a geographic perspective with approximately 71 per cent of our rent generated from assets located in drive-to regional markets and 29 per cent of our rent generated from assets located on the Las Vegas strip."
Vici has also initiated settlement of forward sale agreements adding approximately $1.3bn of cash to total liquidity, this is to be utilised to fund a portion of the company's obligations in connection with the pending Eldorado and Caesars transaction.
"We are grateful to the investors that supported Vici and purchased shares in our June 2019 offering. Settlement of our forward sale agreements strengthens our balance sheet with an additional $1.3bn of liquidity," commented David Kieske, executive vice president and chief financial officer of Vici Properties. 
"The proceeds from the settlement of the forward sale agreements, combined with the $2bn of proceeds held in escrow from our February unsecured notes offering, provides us with all the capital necessary to close on our part of the pending Eldorado/Caesars transaction."
Furthermore, the company has also agreed to temporarily modify certain capital expenditure requirements under certain leases with Caesars, which strengthens the operator's liquidity with tenants.
"At Vici, we strive to engage energetically with our tenants and, in this time of COVID-19, this engagement has risen to an even higher level," said Payne.
"The steps we have taken with Caesars demonstrate our ability to work constructively in enhancing their liquidity during this pandemic, while preserving our rent under the respective leases."