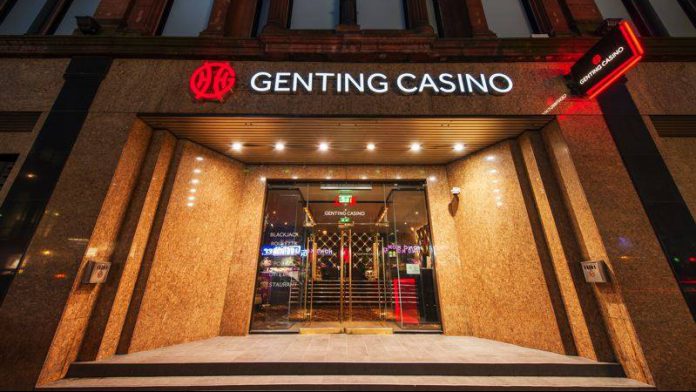 Prime Minister Boris Johnson has today confirmed that casinos in England can reopen on August 1, but those in Wales and Scotland will have to wait for their own reopening dates to be confirmed. 
In a move that has been highly praised by the Betting and Gaming Council, which has urged the government to overturn its stance on several occasions, the reopening across England will come after more than four months in lockdown.
During this time the sector has introduced a range of strict anti-COVID measures to ensure the safety of their staff and customers.
These include ensuring that seating and table areas, as well as roulette chips, must be sanitised before and after use. Customers are also limited to play at one table and must sanitise their hands before and after, and patrons will have to remain seated and are not permitted to circulate when playing table games. Face coverings are also available for customers on request.
Casinos in England employ more than 12,000 people and contribute nearly £300m in tax to the Exchequer, as well as contributing nearly £4m a week in the tourism economy.
Michael Dugher, Betting and Gaming Council chief executive, welcomed the decision: "After four long months of lockdown, it's fantastic to see casinos will reopen safely for business again on 1 August. I am delighted that they can now play their part in supporting the recovery of the tourism and hospitality sector.
"BGC casino members went the extra mile to meet strict COVID guidelines some weeks ago but were left in the dark as to when they would be allowed to reopen. I'd like to thank DCMS Secretary of State Oliver Dowden, Minister Nigel Hiddleston and the many cross-party MPs who supported us and worked hard to secure a reopening date. 
"Britain's casinos employ thousands of people and pay millions in tax, and they were one of the few remaining leisure and hospitality businesses to remain closed."
The trade body, however, called for an end to the uncertainty for the 2,000 employees who work in Scottish and Welsh casinos who still have no end to lockdown in sight.
"The uncertainty has been awful for the 12,000 people who work in casinos in England and we now call on Scottish and Welsh governments to follow suit and permit casinos to reopen without delay," Dugher added. 
"The devolved administrations owe it to the 2,000 employees who work in Scottish and Welsh casinos to end this uncertainty and help them return to work."