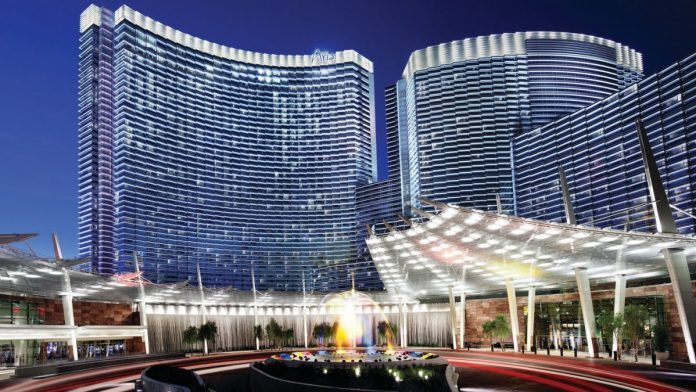 Visitor volume across Las Vegas sank 70.5 per cent to 1.06m (2019: 3.6m) during June, despite several gaming properties gradually reopening earlier in the month.
Nevada-based businesses shutdown operations on March 17 following a mandatory order by Governor Steve Sisolak, before being permitted to reopen on June 4 upon the implementation of health and safety guidelines and safeguards to protect staff and guests in order to resume action.
The saw properties adopt varying capped capacities, mandated restrictions issued on group sizes and no measurable convention attendance possible during the month.  
Compiled and distributed by the Las Vegas Convention and Visitors Authority's (LVCVA) Research Center, the monthly executive summary reflects tourism data from several agencies including the LVCVA, McCarran International Airport, the Nevada Gaming Control Board and the NV Department of Transportation.
June visitation numbers are based on a weighted average of roughly 95,000 hotel rooms that were available to book during the month as several resorts began welcoming back leisure guests.
Total occupancy averaged 40.9 percent, with weekend occupancy hovering at 51.8 percent and midweek at 36.5 percent. Average daily rates among open properties reached $104.07 (down 13.6 percent) while RevPAR was $42.56, down 61.5 percent compared to last June. 
As reports suggest the region is suffering after putting all its eggs in one basket for too long, added creativity from operators is evidenced by MGM Resorts 'Viva Las Office' and Wynn Resorts' buy one get one free marketing efforts.
Nonetheless, despite such a reduction the figures represent a significant increase from both April and May, when closures were in full force. 
Visitor volume for the former came in at 106,900, down 97 per cent year-on-year, whereas for May that rose slightly to 151,300, representing a 95.9 per cent shortfall.
Last month The Nevada Gaming Control Board announced that it had conducted more than 10,135 inspections and observations statewide and opened 156 regulatory cases against gaming establishments since reopening commenced.
Of those cases opened by the authority, the board comments that it has filed three formal complaints against licensees with the Nevada Gaming Commission.