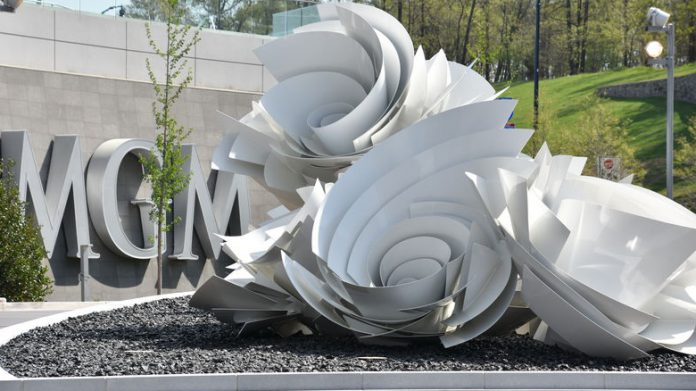 MGM Resorts has reasserted confidence and excitement about future opportunities, including integrated resort possibilities in Osaka and US and Macau expansions, as the firm's second quarter performance takes a significant hit in the face of the current health crisis.
Emphasising that domestic operations achieved better than expected results since opening, despite the challenging environment, revenue during the period plummeted 91 per cent year-on-year from $3.22bn to $289.8m.
This is primarily driven by the temporary suspension of the company's domestic casino operations, continued travel restrictions in Macau, restrictions on the number of table games allowed to operate in Macau, and restrictions on the number of seats available at each table at both the company's domestic and Macau-based properties.
Net loss for the period reached $857.2m, contrasted to an income of $43.4m a year earlier, with a consolidated adjusted EBITDA loss of $492m compared to 2019's $764m.
For the six month period ending June 30, 2020, revenue dropped 60.2 per cent to $2.54bn (2019: $6.4bn), net loss reached $50.3m (2019: $74.7m) and consolidated adjusted EBITDA came in at a loss of $197m (2019: +$1.51bn).
"During the second quarter, we began re-opening our properties across the US and have been heartened by the better than expected demand in the marketplace. I am grateful to the men and women who continue to dedicate their efforts to re-opening our properties and welcoming our guests, safely, once again," explained Bill Hornbuckle, CEO and president of MGM Resorts. 
"In addition, our MGM 2020 plan and modifications to our operating model have directly contributed to our margin improvements during the period in which our properties were open.
"As we look ahead, we believe the long term fundamentals of our business and the broader industry remain intact. However, the near term operating environment will remain challenging and unpredictable as COVID-19 case trends, health and safety protocols, and travel restrictions continue to heavily impact our business. 
"We remain focused, flexible, and disciplined in navigating this evolving landscape while continuing to pursue our long term growth opportunities, supported by our strong liquidity position. As such, we remain excited about our integrated resort opportunity in Osaka, expanding our footprint in Macau, and positioning BetMGM as a leading player in the US sports betting and igaming markets."
On a segmented basis, MGM's Las Vegas strip resorts saw a quarterly revenue drop of 90 per cent to $151m, the group's regional US properties declined by the same number of percentage points to $89m and MGM China fell 95 per cent to $33m.
"During the second quarter, we continued to take proactive steps to further bolster our already strong liquidity position by accessing the debt capital markets, amending our credit agreement to preserve access to our revolver, and causing MGP to redeem $700m of MGM Resorts' operating partnership units for cash, under our agreement for MGP to redeem $1.4bn of MGM Resorts' units," stated Corey Sanders, chief financial officer and treasurer of MGM Resorts.
"Furthermore, we continued to work aggressively to reduce operating and corporate expenses during the re-opening process while providing a safe and appealing environment for our employees and guests. 
"Our domestic liquidity, excluding MGM China and MGP, is $4.8bn, before factoring in any additional change in our stake in MGP."