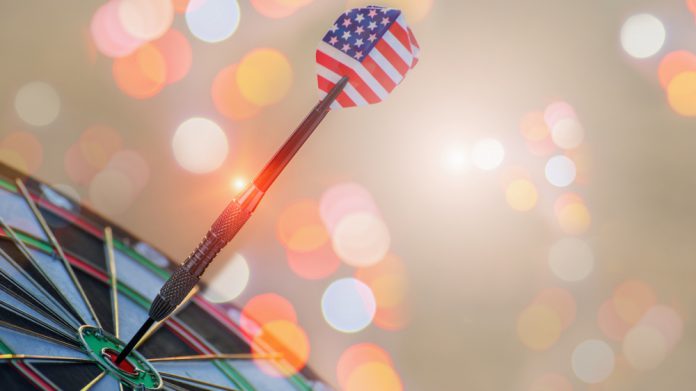 Independent gambling harm minimisation consultancy Epic Risk Management has announced the appointment of Brianne Doura-Schawohl as vice president of US policy and strategic development.
Boasting a history of experience and achievements in United States Congressional legislative work, including a diverse portfolio of complex problem gambling policy issues, Doura-Schawohl arrives from the US National Council on Problem Gambling where she served as legislative director.
Past expertise has extended to a wide range of work with executive and legislative branch officials and private sector stakeholders at the international, federal, state, and local levels of government.
Addressing her new role at Epic, Doura Schawohl commented: "It is a privilege to join the impressive and dedicated team of professionals at Epic Risk Management. Epic combines world-class risk management problem and responsible gambling strategies with the latest global research and most importantly, lived experience. My emphasis will be in supporting those initiatives in partnership with states, regulators, operators, and consumers.
"I am elated to facilitate the creation of national problem and responsible gambling efforts in the areas of education, training, treatment, and resources in the expanding US gambling market; in a quest to further mitigate risk and reduce the harm that can impact some individuals from gambling."
Her addition to the team is one that senior VP of US operations John Millington believes will 'strengthen' the organisation's mission of taking the problem out of gambling and encouraging, supporting and engendering a safer and ultimately more sustainable gambling industry in the country.
"This is a very important step for Epic's impact in the US and one that we are extremely excited about," said Millington: "Brianne's history working with key stakeholders in the gambling industry on problem and responsible gambling is second to none, and combined with Epic's experience and expertise, this is a major statement of intent. This appointment only strengthens our mission to take the problem out of gambling and create and safe and sustainable industry in the US."
As part of their work in the country, Epic is currently partnered with the GVC Foundation to deliver a programme of responsible gambling education to professional and college athletes across the US. 
The group has also recently announced collaborations with the NFLPA Professional Athletes Foundation and with the Division of Addiction at Harvard Medical School as the organisation's work continues to blossom stateside.
Paul Buck, founder and CEO of Epic Risk Management, also hailed the appointment of Doura-Schawohl: "This is a significant day in the Epic Risk Management story. With the appointment of Brianne, we are welcoming an individual of considerable skill and influence in the problem and responsible gambling sector in the US. 
"This is an extremely exciting development in terms of our strategic direction in the US as we look to raise awareness of the risks problem gambling can pose to individuals, businesses and society."