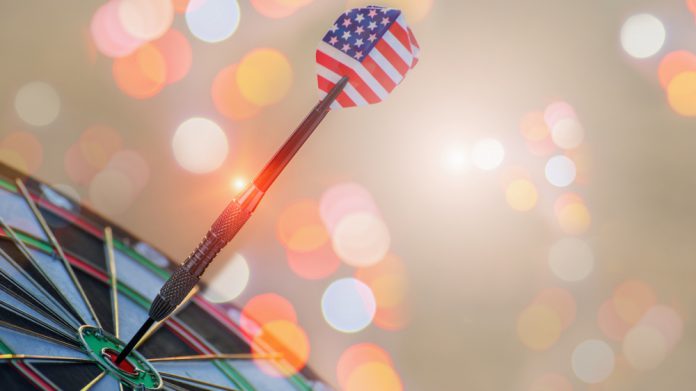 Gaming Realms is targeting an expanded network of distribution across the US during the next 18-24 months, as the firm grows revenue by two thirds during the first half of the year.
The developer and licensor of mobile focused gaming content saw revenue finish H1 at $5.2m, representing a 66 per cent increase from $3.1m. Growth benefited from the effects of the COVID-19 lockdown, however, the company says that it has maintained similar levels of growth post period-end, giving the board confidence in its future performance.
Breaking down that figure further, the firm's licensing segment grew 104 per cent to £3.4m (2019: £1.7m), driven by an increase in distribution and an expanded games portfolio.
Social revenue increased 29 per cent from £1.4m to £1.8m due to heightened Slingo production, improved player management and new player engagement features.
Adjusted EBITDA for continuing operations increased to £1.24m from a loss of £100,000 a year earlier, with the firm saying that this is due to the high margin nature of licensing and relatively stable fixed cost base which resulted in significant operational leverage being achieved.
Following the end of the reporting period, Gaming Realms reports that licensing and social revenue grew by 140 per cent and 56 per cent, respectively, during the two month spell.
Michael Buckley, executive chairman of Gaming Realms, explained: "Our exceptional performance in the first half of this year is testament to the strength of the company's strategy of developing and licensing games to market-leading brands and gaming operators using our Slingo IP, which continues to deliver high margin revenues.  
"Whilst our results were enhanced during the COVID-19 period of self-isolation, I am pleased to say revenues in the second half are holding onto levels achieved during the first six months. 
"We are delighted to report that our innovative Slingo Originals content continues to gain momentum, reaching new international audiences thanks to our global network of distribution partners. 
"We remain committed to building on this, and growing our global reach during the second half of the year by investing in our unique content and securing further strategic partnership deals.
"Our planned expansion into Pennsylvania and Michigan is hugely exciting and is set to significantly increase our foothold in the US, whilst reducing our dependency on the UK market.
"The group is currently performing in line with market expectations and, with a number of new commercial developments in the pipeline, the board is confident in the future performance of the business."
Lauding "considerable progress" made in delivering on its long-term growth strategy, Gaming Realms is aiming to continue its momentum into H2 and beyond.
Expansion across the US will initially take place via planned launches in Pennsylvania and Michigan over the next 18 months, with the group to also make further license applications in the country as more states move to regulate online casinos.
As Gaming Realms' investment in game development and licensing continues to yield strong growth, the company expects trading for FY20 to be in line with market expectations.