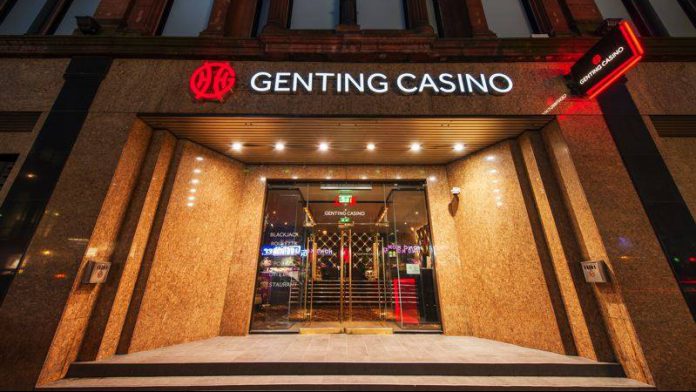 The Betting and Gaming Council has warned of the 'catastrophic' impact to the UK's casino sector should a 10pm curfew be introduced, a move which could lead to thousands of job losses.
Ministers are said to be considering the imposition of a curfew and placing pubs under an early closure order, with venues vowing to implement further measures and take extra action to prevent any more closures.
Michael Dugher, BGC chief executive, said: "We support the need to act swiftly to protect public health, and thank the government for the support they have given the UK's casinos so far.
"However, a blanket 10pm curfew on businesses would be catastrophic and force casinos to close once again – this time for good.
"It would certainly result in many thousands of redundancies, while having a negligible impact on the spread of COVID.
"Since reopening In August, casinos have been able to protect customers and staff through providing best in class safety measures, including sophisticated track and trace systems.
"Any new social distancing measures should be focused on the areas and age groups of the country at most risk, not just arbitrarily applied across the board."
In a letter to Culture Secretary Oliver Dowden, Dugher and Genting UK boss Paul Wilcock say such a move would "devastate" casinos, which do between 50 and 70 per cent of their trade after 10pm.
Furthermore, both also stipulate that a typical casino visitor is aged 48, well above the age profile that ministers and councillors would be trying to target with the imposition of a curfew.
It is also said that groups of young adults do not tend to gather in casinos to drink after 10pm, with venues vowing to take action to actively prevent it.
Britain's casinos, which employ 14,000 people and have contributed £1.3bn in tax to the Treasury over the last three years, only re-opened last month after closing in March as part of the country-wide coronavirus lockdown.
With attendances across casinos at between 5 and 60 per cent of pre-COVID levels, the letter also urges the Government to either extend the furlough scheme, which is due to end next month, or introduce other targeted support for businesses trying to get back on their feet.
The letter says: "To ensure the sector's survival it is vital that any additional COVID social distancing measures, such as curfews, are not imposed on businesses that have demonstrated that they are COVID-secure and do not cater for the age group targeted by the measure.
"The introduction of a blanket measure such as curfews would certainly result in many thousands of redundancies in a very short time-frame. It is no exaggeration to state that it would devastate the UK land-based casino sector.
"The conclusion to draw is that the impact of a casino curfew on COVID numbers would be negligible but the impact on our businesses would be catastrophic."