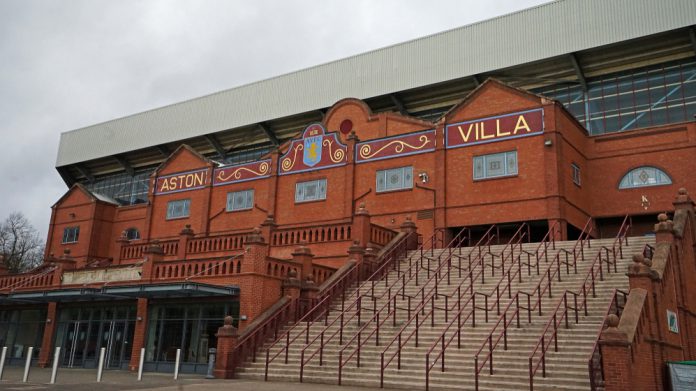 Premier League football club Aston Villa has announced LT as the side's principal and official betting partner for the current campaign, ahead of the firm's impending UK launch.
Under the terms of the deal, the gaming and betting brand's logo will appear on the sleeves of first team jerseys for all forthcoming matches during the 2020/21 season.
The partnership will commence this evening (Monday 21 September), when Aston Villa get their Premier League campaign underway at home against Sheffield United.
Nicola Ibbetson, chief commercial officer at Aston Villa, said: "We are delighted to announce our partnership with LT and work with them to grow our fan base internationally.
"As a brand with a global reach, we are excited to see LT feature on our first team's shirt sleeves for the first time this season on Monday night and for the rest of this campaign."
Established in 2004, LT is soon to add a UK facing portal to its base of operations, with the lt.co.uk site proclaiming that "our new platform is coming your way soon".
"Our new LT.co.uk website is currently being built and will be live very soon. Once live our website will provide UK players with a sportsbook and casino platform," it says.
Adding: "To access the LT site, you will need to register and login with your username and password. Simply follow the sign up process as highlighted on site when live, in order to create your very own gaming account. We look forward to bringing you our great new sportsbook and online casino offering."
The group promises customers a plethora of slots content, live dealer games and a sportsbook offering.
Ronald Tan, LT CEO, added on the group's Aston Villa link-up: "We are both delighted and excited to be partnering with Aston Villa, one of England's top football clubs with great history and a remarkable global fanbase.
"We are looking forward to next season and engaging closely with the fans, players and club management. LT is a 16 years old trusted gaming brand with presence in many different markets and we share the same values with Aston Villa and are both playing to win."