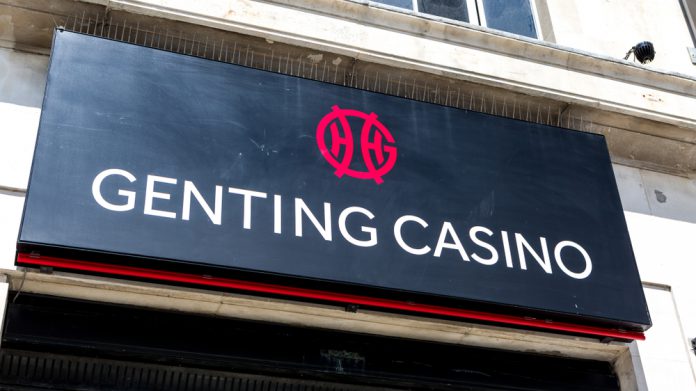 Casinos have proposed an alcohol ban in an attempt to avoid what are being called "catastrophic closures" which could lead to thousands of job losses.
This comes amid news that Michael Dugher, chief executive of the Betting and Gaming Council, has now written to every MP urging them to lobby the government to allow the gaming venues to stay open.
The latest plea by the BGC comes as UK media outlets report that Prime Minister Boris Johnson is expected to announce a new three-tier system of local lockdowns, which could see hospitality businesses in specific regions be ordered to close for weeks in an attempt to bring down infection rates.
This follows Scotland's First Minister Nicola Sturgeon announcing the closure of hospitality venues, including casinos, across the central belt of Scotland, which includes Glasgow and Edinburgh.
Establishments in England and Wales have said that a similar move south of the border would be disastrous for a sector that it says is still reeling from the effects of the first lockdown earlier this year.
The latest move is being called "a last-ditch bid to avoid closure," as casinos aim to ensure that they are omitted from the list of businesses being ordered to close.
Dugher explained: "Casinos have already proved, thanks to their world class track and trace systems, the use of Perspex screens, hand sanitisers and strict social distancing rules, that they are COVID-secure according to Public Health England. 
"There are relatively few casinos, we know that their impact on COVID is negligible and they have in fact operated perfectly safely since re-opening in August. There are no public health grounds to order their closure now.
"Ministers need to understand that casinos are not pseudo-nightclubs or places where young people go to drink. Nevertheless, they are willing to reduce their risk levels even further by refusing to serve alcohol, which the government seems to think is another factor in the spread of the virus.
"In light of all of this, I would urge ministers to be reasonable and allow casinos to remain safely open and continue to play their part in raising desperately-needed tax revenues for the Treasury, whilst also stopping the spread of the coronavirus."