The topic of innovation exists on an almost endless loop across a number of global industries, as organisations constantly strives to stay ahead of the curve.
Games development studio Evoplay Entertainment is no different, with the fusing of RPG elements into the online casino ecosystem one such example of the firm's continuous cycle of aiming to develop products that leave a lasting impression on the industry.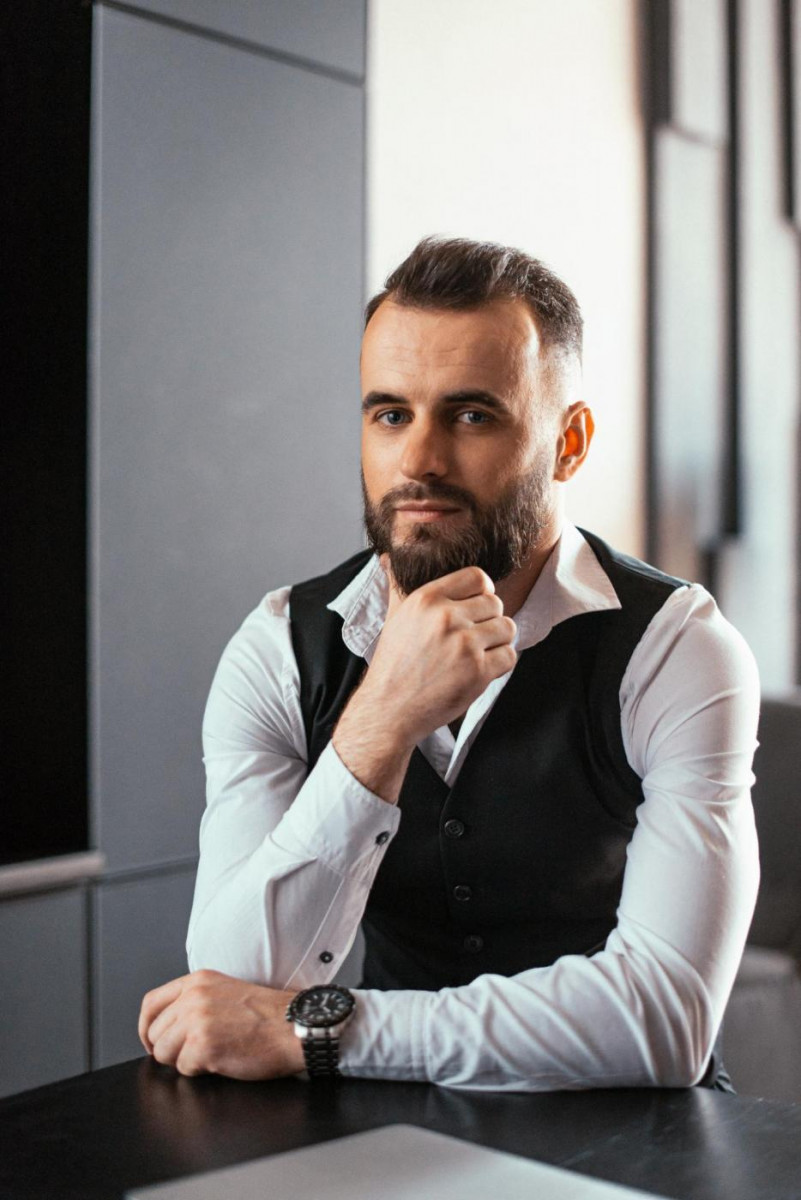 Here, Vladimir Malakchi, CBDO at Evoplay Entertainment, talks CasinoBeats through the Evoplay journey, as well as taking in retention techniques and global ambitions.
CasinoBeats: Evoplay Entertainment came onto the scene in 2017 with the industry's first 3D slot, can you tell us a bit more about your story since then?
Vladimir Malakchi: Ever since the company's original inception, Evoplay Entertainment has retained its dedication to rolling out innovation-packed titles designed for the new generation of player. 
After planting our flag at ICE 2018, where we released the industry's first 3D/VR slot, Necromancer, we've continued to push the envelope this year with gambling's first RPG-inspired 'hack and slash' slot title, Dungeon: Immortal Evil, which fuses a videogame style entertainment experience with classic RNG gameplay. 
We see innovation as the key to player retention, and plan to continue developing products that transform the igaming experience and fundamentally change the perception of our industry.  
CB: As a producer that's made its name for itself for its focus on tech, what's your view on the way the industry is innovating?
VM: When it comes to innovation, our industry has always talked big game – but it hasn't always followed its actions with words. I'm happy to see this changing fast given this year's lessons, and now, more and more content studios are taking a fresh approach to game development, drawing on inspiration both from inside and outside the world of gambling.
This can't come at a more crucial time, as we've seen from this year, pandemic-proof slots are all about keeping players entertained for longer periods of time. 
Accordingly, we've seen plenty of developers going into overdrive to catch up, and I'm delighted to see suppliers offering gaming experiences that are more engrossing than ever before, incorporating both cutting-edge mathematical solutions and visually outstanding gameplay in a user journey that is both immersive and multidimensional. 
CB: How has 2020 shaped up for your company?
VM: Like other companies, Evoplay Entertainment has had to adapt to an unpredictably volatile environment that is subject to constant changes. We've instituted a remote working policy and adjusted our near-term product development and marketing strategies, while continuing to participate in a range of digital conferences, and we've adapted very well as a team.   
"There's a new generation of tech-savvy gamblers emerging across the globe"
Being flexible in our solutions, we've also been able to alter our plans in line with shifting player preferences and tumultuous global events. Providing additional enhancements to our omni-channel portfolio, we delivered a range of sports-themed games, including Penalty Shoot-out and Football Manager, to fill the gap in entertainment left by the recent pause on live fixtures, and they've performed brilliantly. 
CB: How can the online casino sector attract and retain players who are new to it?
VM: This year's lockdown period stimulated an uptick in casino activity, as many individuals began to pursue alternative avenues for entertainment. Developing the kind of diverse portfolio that can cater to differing player preferences was always a recipe for success, but now more than ever providers must find innovative new ways of promoting their content. 
There's a new generation of tech-savvy gamblers emerging across the globe, and the future lies with developers who can appeal to them. The proliferation of social media and streaming sites such as Twitch means that influencers and streamers are a great place to start, providing a useful asset for those who wish to introduce new customers to their content. 
Our company's experience shows that live-streaming play sessions to a large audience provides players with a better understanding of what we have to offer. It's also a fantastic opportunity for us to interact with potential customers and gain feedback from those who enjoy our games. 
CB: You've launched in a number of Southern European markets this year. What's the key to success in that region?
VM: It's all about the quality and differentiation of our offering. Working side by side with a host of regional operator partners, we pay close attention to the requirements and desires of our clients and their players, ensuring we offer one of the best gaming experiences around. 
"I see strong potential in emerging markets across Latin America and the CIS"
Conducting detailed analysis of a particular player base helps us provide them with the right products. We do this by deploying a bespoke approach that tailors our content to the audience in question through, for example, customised bonus options. It's a strategy which has brought us tremendous success, having signed an impressive succession of commercial deals across key European markets. 
CB: Where else do you see potential for the industry? Are there any particular hotspots you recommend that our readers should be watching?
VM: Europe as a region is by far the world's biggest gambling market, recording revenues of up to $23bn in recent years – and I'm sure it will remain the prime target for the majority of game suppliers and casino operators, including ours. 
Besides what we can call the 'EU' countries, I see strong potential in emerging markets across Latin America and the CIS, particularly in our newly regulated home market of Ukraine.
As a nascent jurisdiction in the world of online gaming, its market share is available to be captured by companies who are not afraid to take risks. With a tech-savvy population of close to 40 million, there's plenty of opportunity!