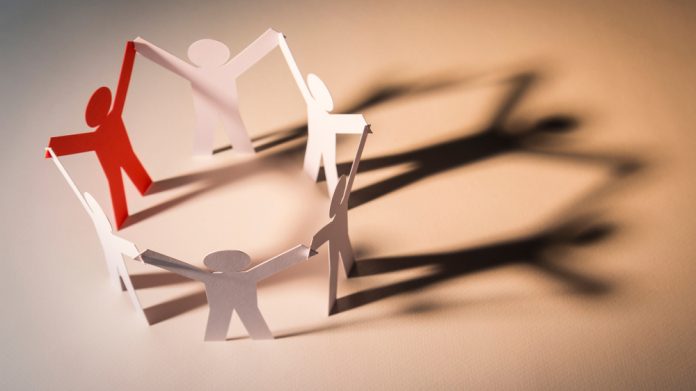 Hampshire fast bowler Chris Wood has joined gambling-harm minimisation consultancy Epic Risk Management in the role of pro-sport facilitator.
Joining former Northants bowler Patrick Foster at the firm, the move follows Wood recently detailing an 11-year battle with a gambling addiction to the PCA's registered charity, the Professional Cricketers' Trust.
In a Sporting Chance podcast with Tony Adams, Wood, who made his first class debut in 2010 for Hampshire against Oxford University and went to win four white-ball trophies, conceded that he used to 'sedate' his feelings at the bookmakers.
"I'm delighted to be joining the fantastic team here at Epic Risk Management," said the former England Under-19's international. "After an 11-year gambling addiction, I've found the process of admitting to my problem and opening up about my experience a liberating one. 
"I spent years in fear of opening up and I'm passionate to help others to speak out sooner, to seek help, and ultimately, look at ways to educate others to not get to the point I did with such a harmful addiction
"I have been aware of the work Epic have done, via the fantastic work they have done with PCA, and I'm excited to be joining an organisation who passionately work to take the problem out of gambling through education, using our own lived experience and providing advice and support.
"Personally, this provides me with the opportunity to enhance my recovery, working alongside some brilliant people. I'm very much looking forward to contributing."
At Epic Risk Management Wood will look to share his story and experiences to help others avoid the same path, working with countless professional sports teams throughout the UK.
"This is a very significant addition to the team at Epic Risk Management," explained Paul Buck, CEO at Epic Risk Management. "Chris has carved out a highly successful career as a professional sportsman, winning some of the highest honours domestic cricket can offer and yet, has done so whilst battling a gambling addiction.
"We want to make athletes aware of the potentially destructive financial implications and health issues that out-of-control gambling can cause. To equip them with the knowledge and tools for them to make well-informed decisions, reducing distraction and maximising performance. 
"To have an athlete of Chris' standing, ability, and lived experience bringing this message to life can enhance our work, work that we passionately believe can save lives. It's a real coup for us and for the work in reducing gambling-related harm."