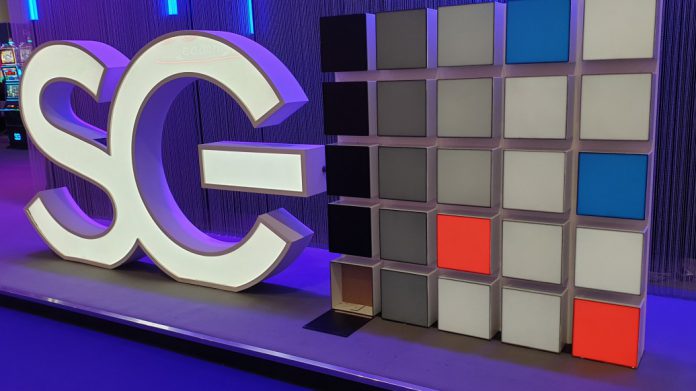 Scientific Games has aligned its third quarter performance to ongoing adverse impacts of the COVID-19 pandemic, with disruptions primarily felt in the company's gaming business unit.
Third quarter revenue for the US gaming tech firm came in at $698m, a decrease of 18.3 per cent from $855m, with Scientific Games lauding strategic investments made in the digital space as well as portfolio breadth.
On a segmented basis, the company's gaming division saw Q3 revenue plummet 49 per cent to finish up at $231m (2019: $454m), as disruptions resulted in continued reduced operations of casino operators in various jurisdictions globally. Subsequently, over 90 per cent of domestic casinos have reopened.
The firm's lottery segment saw revenue increase ten per cent to $241m (2019: $220m), driven by domestic instant tickets and international product sales, as SciPlay surged 30 per cent from $116m to $151m.
Revenue across the firm's digital division recorded a 15 per cent rise to $75m (2019: $65m), with future potential praised following a significant uplift in domestic igaming revenue as well as extended partnerships secured alongside Hard Rock International, Flutter Entertainment and Wynn Resorts.
Barry Cottle, president and CEO of Scientific Games, explained: "As a result of our team's focus on our strategy, our diverse portfolio and our commitment to cost management, we delivered strong cash flow in the third quarter. 
"I really am excited around all the great games, products and solutions we have to help our partners navigate the current environment and provide innovative solutions for the future. 
"I'd also like to welcome the proven industry leaders to our board who will augment our focus on delivering our balance sheet and will help the company prudently and thoughtfully shape our corporate strategy."
Group wide net loss during the quarter finished up at $111m, swinging from an income of $18m recorded a year earlier, as consolidated AEBITDA came in at $235m (2019: $344m), largely driven by COVID-19 disruptions.
For the nine month period ending September 30, revenue decreased 15.1 per cent from $1.36bn to $1.16bn, as net loss plummeted from $81m to $464m.
Michael Eklund, executive vice president and chief financial officer of Scientific Games, added, "The team did a great job driving cash flow improvements this quarter, and we will continue to diligently evaluate additional opportunities to increase cash flow and de-lever. 
"Looking ahead, our team will remain highly focused on driving operational efficiencies, further bolstering our liquidity and strengthening our balance sheet. My overarching focus is to improve the balance sheet through operational and business process improvements."