Earlier this year, Scientific Games showcased its Jackpot Wars feature, lauded as "true innovation" by the firm at its GamesFest event and showcasing the resurrection of Jin Ji Bao Xi as its initial release.
With the product aiming to bring more millennials into slots, Jackpot Wars sees players enter a Robot Wars style event to battle against others for big wins.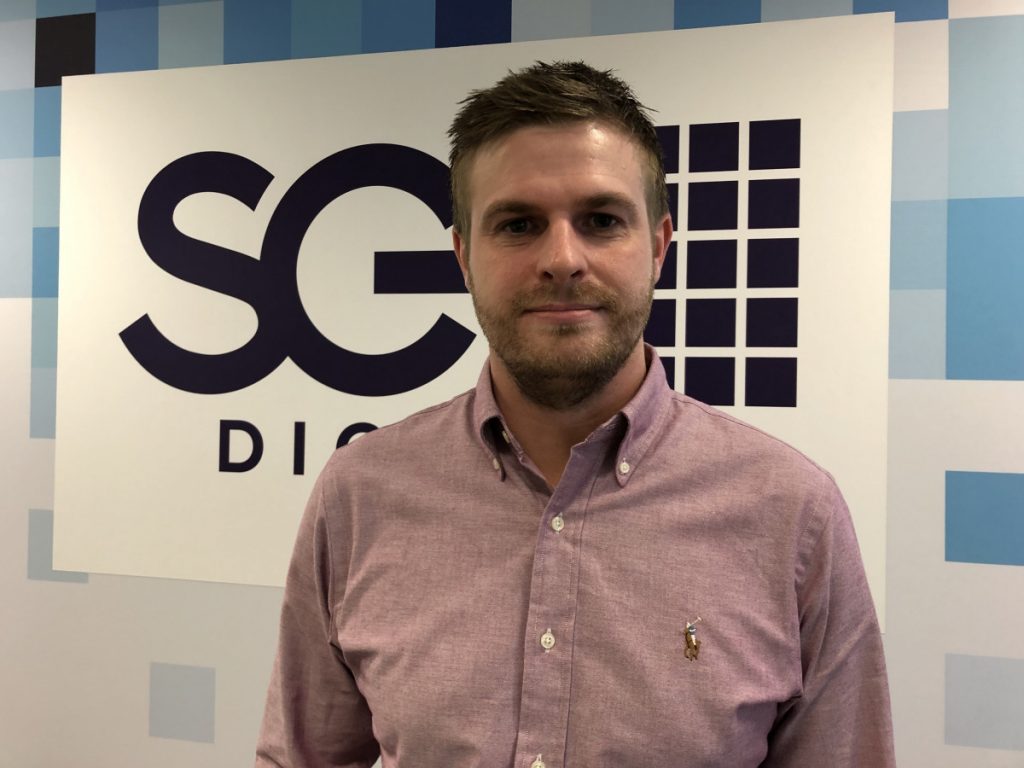 With Jinse Dao Tiger recently released as the latest title to feature the product, CasinoBeats caught up with Rob Procter, content specialist director of digital at Scientific Games, to discuss offering players a different take on the existing gaming experience, incorporating esports mechanics, and social gaming within real-money gaming.
CasinoBeats: What was the inspiration behind creating Jackpot Wars? 
Rob Procter: We wanted to create something truly innovative for the industry and elevate the gaming experience to new heights. We understand that Jackpot Wars won't be for everyone's taste, but we firmly believe there's an audience out there that will really resonate with this new and exciting feature. 
Jackpots Wars brings a whole new dimension to the online slots experience and how players secure bigger wins. Quite simply, this is a jackpots tournament like no other and nothing compares to it in today's marketplace. 
It took a monumental effort from our teams to develop Jackpot Wars and we're really proud of the final product. For us, it proves once again that Scientific Games has the capability to bring innovation to the sector and that we're not afraid to step outside the box. 
CB: Talk us through the concept, how does it work exactly?
RP: In essence there are two parts to Jackpot Wars. Firstly there's the base game, of which we've launched the concept with one of our most popular digital hits, Jin Ji Bao Xi. The main reason for choosing that particular game was because most players know the format and wouldn't need educating on how the mechanics work.  
Jackpot Wars is then layered over the base game. Every time a player spins with JJBX, they earn a gold cog, which allows them to modify their robot avatars in any way they wish. They can update the armour and weapons used, which is purely for aesthetical reasons and has no influence on the jackpot mechanics.  
At the same time, players are collecting gold tickets which are saved over sessions and can then be used to buy entry into one of the levels of jackpots available. Players have the choice on when they can use their tickets, from going for a lower-sized jackpot which is nearing its drop, to collecting tickets over time to battle it out for the grand prize. Each jackpot has a ceiling value, so players know when they're about to reach their peak.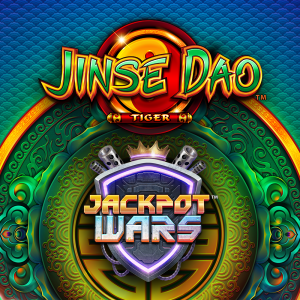 Once the value has hit, that's when Jackpot Wars commences. There has to be a minimum of 16 players for every tournament, who then proceed to battle it out for a share of the jackpot. The first place winner of the tournament scoops an 85 per cent share of the jackpot, with 2nd earning 10 per cent and 3rd and 4th claiming an equal share of the remaining pot.
CB: Jackpot Wars launched with Jin Ji Bao Xi – can you provide us with any data points to show the game's initial success? How has the feature been received by operators and players so far?
RP: Numerous operators have been quick to identify the huge potential of Jackpot Wars. We had a strong launch with Novibet, and the feature has since gone live with leading operators including Betsson and LeoVegas, with many more integrations being undertaken.
CB: Social gaming within RMG hasn't really taken off as some have expected. How can Jackpots War propel the social element of gaming to a new level? 
RP: Absolutely, and this is a big step for us and how we can evolve the experience. Jackpot Wars brings all the elements of social gaming to casino more than any other product that we've seen in recent times.
Others have tried it on a smaller scale by tweaking game mechanics to make it more social, but we've gone above and beyond by doing it at platform level, so we can introduce more games in the future. Crucially, all future games will be bolted onto the same jackpot system, so there will be more players across multiple slots that will mean the jackpots dropping quicker. 
This concept is perfect for those wanting to compete and socialise with friends. Groups can go into the same tournament and there's every chance of meeting someone you know in the later rounds, which can really spice things up when playing against your mates.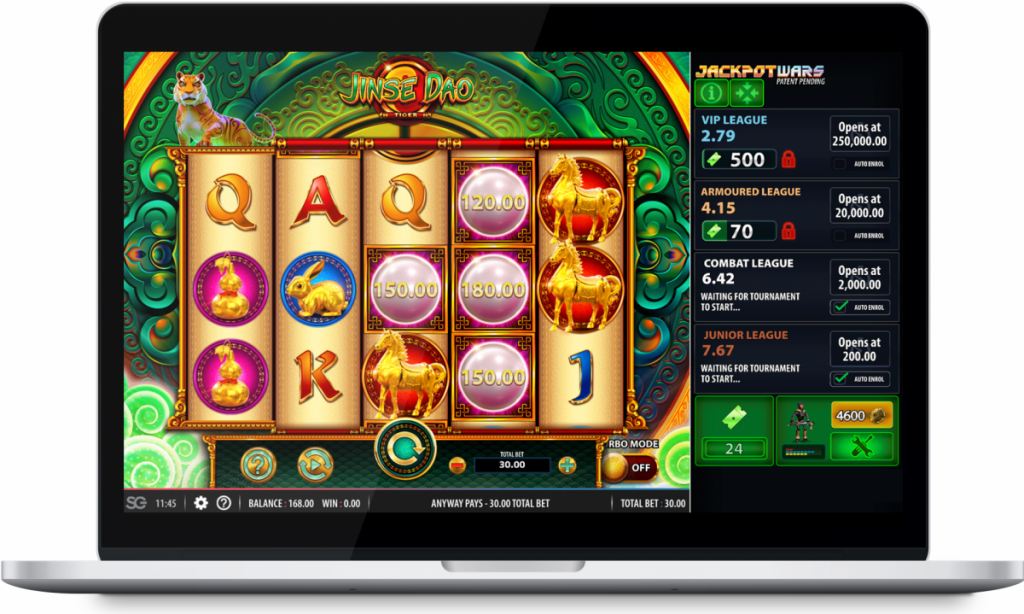 CB: It's interesting to see that Jackpot Wars incorporates mechanics from esports. What kinds of mechanics are these and why do you think these will fit within RMG slots?
RP:: For esports and social gamers, the tournament element is synonymous. They love competing within a big pool of people, with things really starting to heat up from the last sixteen and through to the final. That element of competition was a big driver of what we took from esports and incorporated it into Jackpot Wars.
I think there's a high chance that this will become appealing to existing slot players too. We've launched the feature with an already successful game in JJBX and followed that with Jinse Dao Tiger, the overall mechanics are really strong and should make for an entertaining experience for those that enjoy jackpot games. 
CB: Is there a particular audience you're looking to target with this new concept? 
RP: We're hopeful that Jackpot Wars will be appealing to egamers and the next generation of slot players coming through, purely because of the nature and dynamics of the concept. Everything we've put in place should in theory make it a great experience for them, more so than those seasoned players who have grown up accessing their favourite games in land-based casinos, bookmakers and pubs. There's every chance this will be of interest to existing online players too, particularly if they're looking for something a bit different. 
CB: Following the release of Jin Ji Bao Xi Jackpot Wars, which other games can we expect to feature the mechanic going forward? Will your content need to be adapted to ensure it appeals to egamers?
RP: The latest game to feature Jackpot Wars was Jinse Dao Tiger, which was released in mid-November. Again, it's another hugely successful base game that will allow more players to familiarize themselves with the new jackpot concept. 
Going forward, the Jackpot Wars tool will steer the way in which we choose the next line of content. We launched with JJBX for all the right reasons, but we know it's not the exact type of game that will be appealing to egamers.
Tailoring content to meet the mechanic is definitely in our line of thinking, especially as we look ahead to next year. We've got at least two brand new games in the pipeline, which we expect will be of greater interest to the younger demographic more than our legacy content.