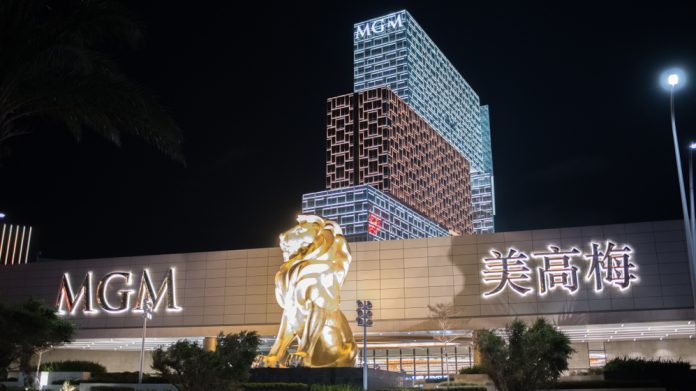 MGM Resorts International has asserted that it "remains committed to Macau" as its board of directors acknowledges a letter from Snow Lake Capital that urges a sale of 20 per cent of MGM China Holdings.
Stating that it appreciates "continued constructive engagement with MGM China shareholders," the casino operator adds that it "will continue to take actions that are in the best interests of its shareholders and stakeholders".
This follows an open letter inked by Snow Lake to the MGM board of directors, in which it states a belief that it would be in the "best interest to introduce a leading Chinese consumer internet or travel & leisure company as a 20 per cent strategic shareholder in MGM China".
Adding: "As discussed previously with MGM Resorts International chief executive officer, William Hornbuckle, we believe such a transaction will create a win-win transaction for all parties involved and deliver significant shareholder value to both companies".
Snow Lake, an Asian investment management firm with over $3bn in assets, boasts a 7.5 per cent stake in MGM China, making it the largest public shareholder.
The letter, signed off by Sean Ma, founder and chief investment officer of Snow Lake, also delves into the following six key reasons why it believes the aforementioned divestment would benefit all parties. These are: 
The new strategic investor will bring significant non-gaming resources to both MGM China and Macau, which is a crucial factor for the gaming concession re-tendering in 2022.

The potential partnership between MGM China co-chairperson Pansy Ho and the new strategic investor can play a significant role in Macau's diversification and Greater Bay Area integration.

With a more certain outlook of securing a new gaming concession, MGM China will be rerated and unlock value for all shareholders.

The transaction provides MGM Resorts International enough capital to fully commit to its Osaka, Japan gaming integrated resort project as the only US operator.

MGM can be an important partner for the strategic shareholder's future internationalisation efforts, especially in outbound consumer services to the US and Japan.

The MGM China stake provides MGM Resorts International financial flexibility to pursue M&A in the secular growth market of online sports betting and gaming.
On this latter point, Snow Lake elaborates on recent moves made by MGM in potentially pursuing the acquisition of gaming and sports betting firm Entain.
Commenting that the purchase makes "tremendous sense" with the US online market representing "a key long-term growth opportunity," the investment group says that proceeds from reducing its MGM China stake would provide "much-needed cash to aggressively pursue the M&A" and reduce the potential dilution shareholders could face.