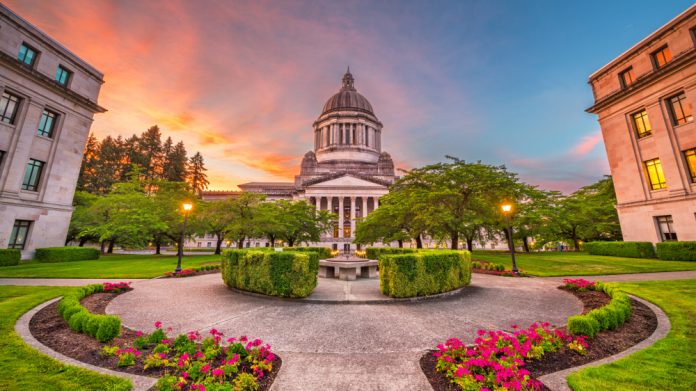 Maverick Gaming has documented its support for sports betting legislative efforts in Washington State, which would extend the activity beyond the realm of tribal casinos.
SB 5212, which has earned the support of Washington State Labor Council, and boasts bipartisan sponsors State Senators Curtis King and Marko Liias, would bring land-based sports wagering to cardrooms and racetracks currently licensed in the state.
Maverick Gaming has thrown its support behind the push, asserting that the move would present an opportunity to stabilise jobs and drive revenue following the deep economic slowdown caused by the pandemic.
"2020 was an extraordinarily challenging year for our teammates and all the communities where we operate, but we remain committed to investing in Washington," explained Eric Persson, Maverick Gaming CEO and co-founder. 
"As the 2021 legislature begins to grapple with the ongoing devastation caused by the pandemic, Maverick Gaming supports SB 5212 because it lays out a modest approach that will generate economic opportunity for our workforce, create approximately 10 new jobs at each of our 19 locations, and help spark pandemic relief efforts by contributing tens of millions of new tax dollars to local and state programs. We are humbled that the legislation already has bipartisan support and we look forward to advocating for this proposal."
Details of the bipartisan legislation includes seeing only existing licensed cardrooms and racetracks be eligible for a sports betting license, each of which would be charged a $100,000 licensing fee to fully cover the cost of a robust regulatory system focused on public safety and integrity.
Furthermore, a state-level 10 per cent tax would be imposed on the operators on all gross revenues from sports wagers, which would be in addition to the taxes already levied at the local level.
The bill would not allow betting on collegiate sports events that take place in Washington State, or that involve a Washington state team and take place outside of the state.
Wagering on electronic sports, high school sports, and competitive video games would be prohibited, as would betting by anyone under the age of 18.
SB 5212 does not change or impact tribal sports betting, and licenses for commercial cardrooms would not be granted before the first tribal compact for sports betting is complete.
Tribes pursuing the ability to offer sports betting are working to finalise gaming compacts and once complete, will be able to offer sportsbooks, which is said to likely take place during 2021.