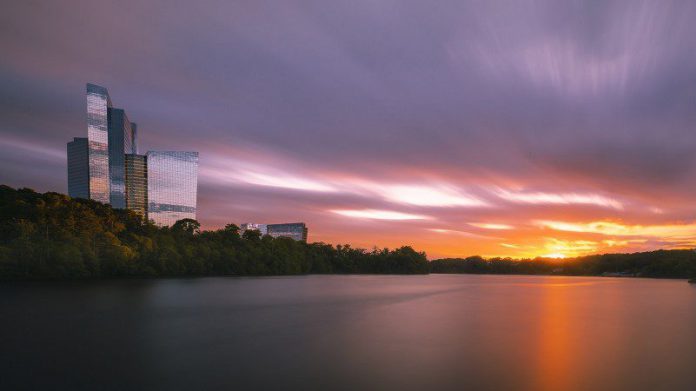 Wynn Las Vegas and Connecticut's Mohegan Sun have lauded the achievement of a health security verification, after becoming Sharecare verified with Forbes Travel Guide.
The comprehensive facility verification helps ensure that guests and travel planners can visit properties with confidence that they have the appropriate health and safety procedures in place.
"We are thrilled to be one of the first resorts to receive this important verification from Sharecare and Forbes Travel Guide," said Jeff Hamilton, president and general manager of Mohegan Sun. 
"This is another testament to our team's hard work and ability to quickly adapt in the unpredictable environment we live in. We will continue to be an innovative force in the hospitality industry by remaining dedicated to providing a safe atmosphere for guests while delivering exceptional guest service."
The verification comes with an easily identifiable 'seal of approval' – the Sharecare verified with Forbes Travel Guide badge – based on the property's compliance with expert-validated best practices that minimise the risk and impact of COVID-19 and potential future public health events.
"We have worked tirelessly to develop rigorous health and safety practices to ensure that our guests feel safe when visiting," stated Marilyn Spiegel, president of Wynn Las Vegas and Encore. 
"This verification is a testament to our efforts as we continue to offer our guests the latest health safety advancements and the very best five-star resort experience."
Developed by Forbes Travel Guide and digital health industry leader Sharecare, the verification covers more than 360 standards across health and hygiene protocols, cleaning products and procedures, ventilation, physical distancing, the guest experience, and health safety communication with guests and employees. 
Properties are required to verify their health protocols on an ongoing basis to ensure continued compliance with the most up-to-date global health standards.
"The pandemic has made it clear that hotels and resorts must, first and foremost, assure guests of their safety," said Filip Boyen, CEO of Forbes Travel Guide. 
He adds that by becoming verified, both properties have demonstrated a "commitment to creating a culture of accountability and following global best practices to heighten health security, certified by a third party."