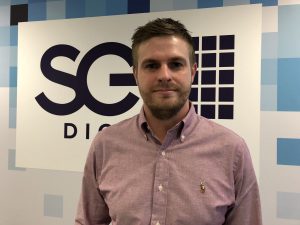 Lauded as a "tireless game with global popularity," Cluedo debuted once again last week, this time adopting another guise as Scientific Games builds upon an over 20 year collaboration with Hasbro.
After first working together in 1998, a "feature packed" online slot was promised as Scientific Games' in-house studio deepens the company's portfolio of Hasbro branded content with the release of Cluedo Cash Mystery.
The latest product of the longstanding partnership, which last week gained a SlotBeats Slot of the Week gong, follows an extended licence agreement secured in 2018 for the exclusive use of Monopoly, as well as 15 other iconic game brands in certain categories of gaming.
Here, Cluedo very much takes centre stage, with Rob Procter, content specialist director of Digital at Scientific Games, taking a deep dive into the make-up of the slot, addressing challenges of developing games based on such globally recognisable and popular brands, and offering a sneak peak into what firm has in store further down the line.
CasinoBeats: Why did you decide to create a new slot based on the hugely popular board game, given there are other releases that incorporate the Cluedo licence?
Rob Procter: We felt there was a gap in the market for this particular type of game and wanted to explore how we could add something different to one of the world's most popular board games. With so many different aspects to Cluedo, it's the perfect recipe for when you're looking to design a slot and incorporate so many features whilst also including safe gaming tools to protect players. 
For Cluedo Cash Mystery, the slot mechanics actually came before the theme as we knew we wanted to create a game that had more than one bonus round. It's an area of our content catalogue that has previously been lacking and some of our competitors are doing well within, so this is the first step to bring more feature-rich titles to our offering.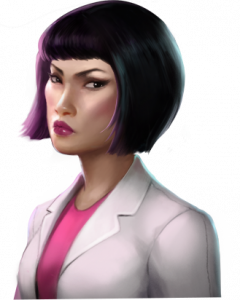 When it came to brainstorming themes, Cluedo was brought up and its format was identified as a natural fit for how we can assign the characters, rooms and implements to different aspects of the bonus round features.  
CB: Is it unusual to approach the development of a branded game where you have already got the mechanics in mind?
RB: Yes it was certainly a different approach to what we usually undertake when developing branded content. There are usually a couple of routes we take of either converting a really popular land-based game for online or being driven by a particular reason for wanting to bring out a branded title, such as around seasonal events or gaps within our roadmap.
We would then build the game around the intellectual property but this wasn't the case with Cluedo Cash Mystery. The mechanics very much came first with the brand following later. Nonetheless, we've managed to create a high quality game that we're expecting to perform well in the market. 
CB: Tell us more about the gameplay, with free spin combinations offering excitement for players, there must be plenty of different ways for players to experience the game?
RB: A large audience of players love feature-rich slots because of the many different ways of experiencing the gameplay, and that's exactly what we set out to achieve with Cluedo Cash Mystery. For the bonus round, we've incorporated themes of the board game that defines how the resulting free spins are played out.
The implement determines your win multiplier, the room outlines your free spins and the character defines what feature modifier you will receive. With such varied elements to the game, players will be investigating what Cluedo Cash Mystery has to offer them from their first playing experience.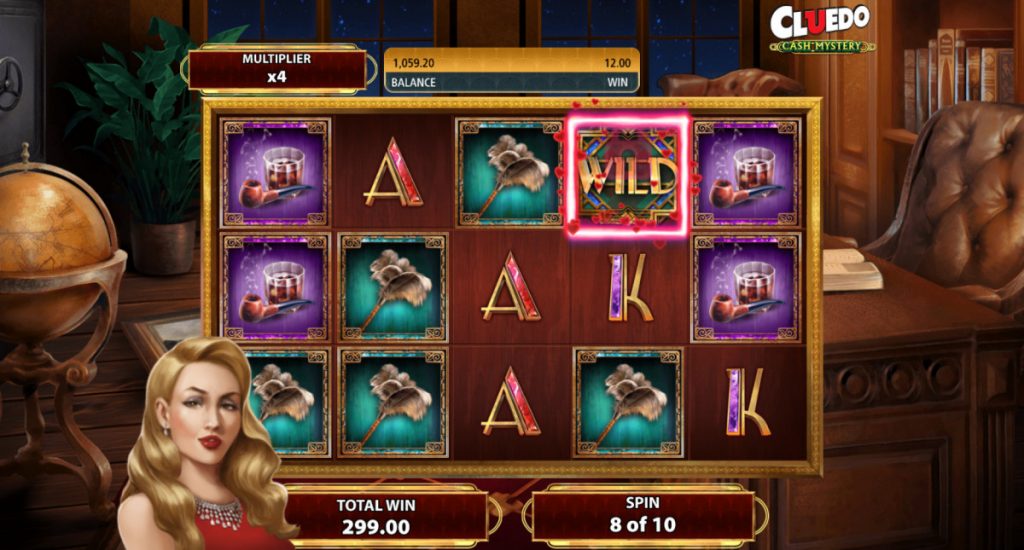 Our artists certainly enjoyed designing this game and you can see that clearly with the end product. The intricate details are light years ahead for us and really brings a mystical feel to the front-end. The graphics are outstanding, from the tile of the game that looks striking and imposing on an operator's home page, to the base screen where you've got the fountain dripping in the background along with the foggy setting. Even when the bonus round is triggered, players are transported to the chosen room in a smart way.
The main challenge was balancing the math within the game, making sure the player had the potential to win big from the variety of bonus rounds. While not all combinations will offer enhanced payouts, it was really important that we made sure players would understand how different groupings can impact potential payouts.
CB: Given the long standing partnership of working with Hasbro, how important is this experience in developing a branded game, particularly when you consider the complexities of working with licence holders?  
RB: The relationship with Hasbro gets stronger and stronger. Developing branded games can involve a lot of back and forth, but the many years of experience we have working alongside Hasbro ensured the development process was managed swiftly and the feedback from them was very encouraging, highlighting how impressed they were with the end product.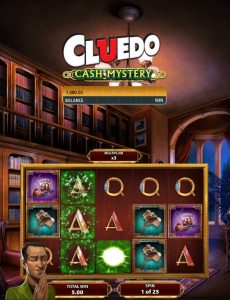 That's also the case with other Hasbro-branded games we have recently produced, including the latest title Monopoly Utility Trails. We're looking forward to more collaborations with them later in the year with some big titles planned.
CB: This is Scientific Games' first major game launch of 2021, can you reveal what else you have in the pipeline for the year ahead? 
RB: The first quarter of 2021 is jam-packed with new titles and we're really making a strong start to the year. This is an exciting time and is the beginning of a new era of games from Scientific Games. This month alone will see us release Cluedo Cash Mystery, as well as the super volatile game Blazin' Hot 7s Stack Em Up and 5 Treasures to round up a bumper month of slot launches. 
We have two more big standout releases planned for the same quarter: Rainbow Riches Race Day marks the next instalment of the popular franchise and is already being backed by tier one operators with some great campaigns ahead of the Cheltenham Festival. We're confident this will provide a great opportunity to reach out to sports bettors with a fun game that utilises the iconic brand. 
Monopoly Utility Trails is another new game set for March that we're excited about. The game's packed with features and is mathematically very strong, in a similar way to Cluedo Cash Mystery. It's already received strong feedback from a lot of our UK and North American operator partners who believe it will be a real hit with players.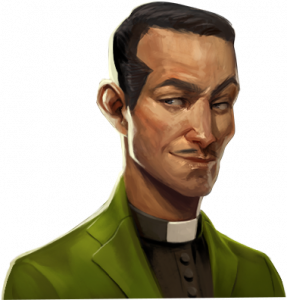 CB: Lastly, what trends do you envisage within the online casino sector in 2021?
RB: There are a few different areas of the sector which are set to evolve over the coming months. It's likely we'll see a growing influence of social media within casino, from streamers to game forums and slot review sites.
Suppliers are increasingly being led by the social community from a content perspective and that will continue going into 2021. There's scope too within the jackpots space and we're keen to explore how we can take the category forward with our Mega Drop Jackpots and Jackpot War products. 
The developments of the US igaming market will be an important one to watch. The growth is phenomenal and we're looking to leverage that and make the most of our content, which is already popular in the marketplace.