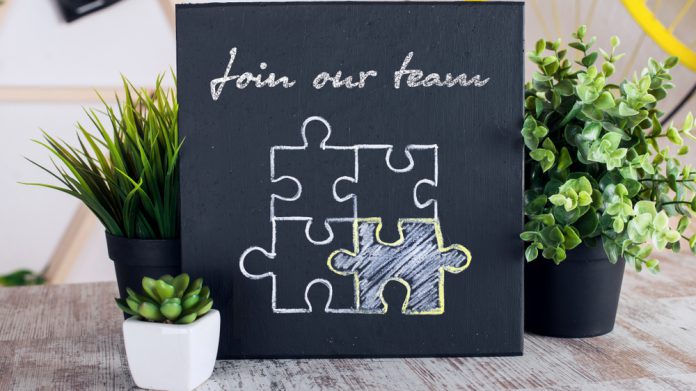 With plenty of comings and goings around the industry, allow CasinoBeats to give you the rundown on a number of recent manoeuvres.
mkodo
Ross Haselhurst has joined mkodo as digital delivery director, where he will gain accountability for product delivery and ensuring projects and processes are matured to drive high-quality results for clients.
The newly created role, based at mkodo's Newcastle upon Tyne office, will also see Haselhurst gain responsibility for the project management team and quality assurance. 
Haselhurst joins mkodo's executive team from gaming platform provider Bede Gaming where he held the role of head of platform before being promoted to commercial director and part of the executive management. 
Haselhurst said: "It is a fantastic opportunity for me to join mkodo and the Pollard family and to be working across several key projects to help grow and mature the business. 
"mkodo has a fantastic client base and I look forward to bringing premium digital products and player engagement solutions to our partners. The market is still ripe for innovation and mkodo is in a great place to offer operators and their players that."  
Great Canadian Corporation
Rod Baker has resigned as director, president, and CEO of Great Canadian Corporation with immediate effect, with Terrance Doyle, president of strategic growth and chief compliance officer, appointed by the company's board of directors on an interim basis from January 24, 2021.
"Mr Doyle, with his 20 years of experience with the company and working with key stakeholders and the board, is well equipped to assume the duties as interim chief executive officer until a permanent replacement has been named," stated Peter Meredith, Great Canadian's chairman.
Furthermore, the company has confirmed the appointed of Sukvinder Singh as chief compliance officer, gaining responsibility for the group's overall compliance regime and overseeing compliance, risk, security and surveillance functions.
FSB
Online casino and sports betting tech provider FSB has recruited Keith Laidlaw to assist with the company's IT and technology strategy as it continues to drive growth in international markets, and prepares for an increased presence in the US.
Laidlaw will work alongside FSB's IT and technical teams, which are headed by chief technology officer Sam Lawrence, and will share his knowledge and experience to allow the company to structure its strategy.
Dave McDowell, CEO of FSB, noted: "Keith is another great addition to our ever-increasing pool of talent at FSB. His knowledge and experience of IT and technology within the gambling sector is immense.
"He will work alongside our co-founder and CTO Sam Lawrence to fine-tune our strategy so that we can ultimately deliver the best products and services to our clients."
PointsBet
Sportsbook operator PointsBet has teamed-up with digital media personality Paige Spiranac, who will contribute as the new, global lead on-air talent and a brand ambassador for PointsBet as the company continues its expansion across US sports betting.
As part of the long-term alignment, Spiranac will also become a significant PointsBet shareholder, taking an equity stake in the company.
"Today is a very exciting day for the company as we welcome Paige, the No. 1 most followed and interacted with golf personality on social media in the world, into the PointsBet family," said Johnny Aitken, US CEO of PointsBet.
"Paige is known for her work ethic and ability to stand out in a sea of sameness, which very much embodies the DNA of PointsBet and our mandate to deliver the fastest and most differentiated way to wager in the legal sports betting market.
"We will look to deeply integrate Paige across our portfolio of brand channels, including linear and digital content, whilst unlocking unique ways to weave PointsBet into her social media universe as she strives to conquer sports betting and introduce it to her audience."
Gambling.com Group
Johannes Bergh has joined Gambling.com Group as chief strategy office to help maintain the organisation's pace of growth throughout 2021 and beyond.
Bergh previously served as chief operations officer and deputy CEO for Catena Media where he was responsible for global strategy, operations, innovation and integration of acquired companies.
"The appointment of Johannes Bergh marks only the second time in 14 years we have brought on a new C-level officer to the group," Charles Gillespie, Gambling.com Group chief executive, noted.
"I consider us incredibly fortunate to have connected with JB at the right time and look forward to working with him to deliver the next chapter of Gambling.com Group's growth."