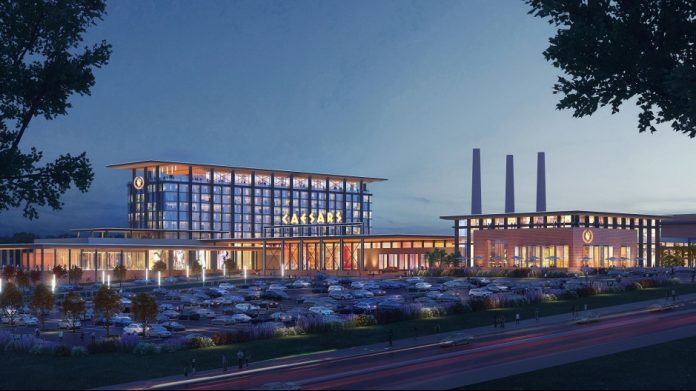 The Virginia Lottery Board has formally approved emergency casino regulations, a necessary step which moves the construction of four land-based establishments across the region one step closer. 
Needing to be rubber stamped before being submitted to Governor Ralph Northam, the 2020 casino legislation required adoption of an initial regulatory framework by April 2021.
The regulations apply to proposed land-based casinos in Bristol, Danville, Norfolk and Portsmouth, which were endorsed by voters in those localities in local referenda in the November 2020 elections. 
Operating partners on these developments will be Hard Rock International, Caesars Entertainment, Pamunkey Indian Tribe, and Rush Street Gaming, respectively.
A fifth casino establishment, to be located in the city of Richmond, has been proposed and is pending a public referendum in November 2021. 
The Lottery Board says it will issue three types of licence, those being a facility operator licence, a ten-year issuance with a $15m fee; supplier permit; and service permit, each of which come with a $50,000 investigation fee.
Casinos may not extend credit to players, and wagers must be conducted only with tokens, chips, or electronic cards purchased from the facility operator. 
No one under the age of 21 will be allowed in areas where casino games are located, with a voluntary self-exclusion list, mandatory exclusion list, and responsible gaming plan having to be established. 
As applications for casino operating licenses are submitted, the Lottery will conduct a comprehensive review of casino operators, including criminal history and financial reviews of designated gaming operators. Regulatory requirements also specify robust internal controls and on-site security and surveillance requirements.
"The Lottery's role as regulator is based on its three-decade track record as a respected and trusted gaming authority in the Commonwealth," said Kevin Hall, executive director of the Virginia Lottery. 
"The Lottery's professional staff and our Board will work to protect the public interest by ensuring the integrity of casino gaming through the strict enforcement of the law and our regulations."
After the governor's approval of the proposed permanent regulations is given, a 60-day public comment period begins. It is hoped that the final regulations will become effective on, or by, October 7, 2022.