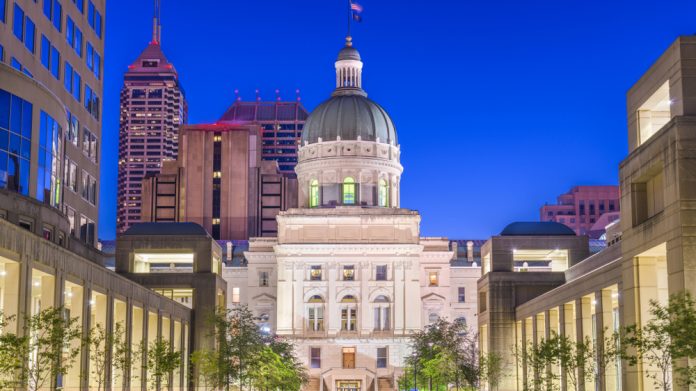 Indiana set a wagering record for the fifth consecutive month, with the Hoosier State picking up in 2021 where it left off during the previous year after recording almost $350m in January.
Analysts suggest that the performance, which came as neighbouring Michigan debuted its digital ecosystem, is more evidence that Indiana is far from reaching its ceiling and capable of generating more than $3bn in bets this year.
"This will be a particularly important year for Indiana's sports betting industry," said Jessica Welman, analyst for PlayIndiana.com. "Illinois and Michigan, which were two feeder markets in the early days of sports betting in Indiana, will continue to grow. 
"And Ohio is moving toward regulating sports betting, too. So sportsbooks will increasingly have to rely on in-state bettors. That said, the market continues to prove more than capable of standing on its own."
Indiana sportsbooks accepted $348.2m in wagers in January, according to official reporting, which is up 103.9 per cent from $171m year-on-year and topped the previous record of $313.1m set in December.
January's wagering resulted in a record $29.3m in adjusted gross operator revenue, up from $12.2m in January 2019. The month's bets yielded $2.8m in state taxes.
If the growth continues through 2021, the state could top $3bn in bets, more than $200m in revenue, and $20m in state taxes, according to PlayIndiana projections.
"Assuming we don't have any interruptions in the sports schedule like in 2020, a new high is almost assured in 2021," stated Dustin Gouker, analyst for PlayIndiana.com. "The biggest question is how much higher? That depends in large part on how well the market responds to increasing competition from its neighbours."
Online betting generated 85.1 per cent, or $296.5m, of January's handle, with DraftKings/Ameristar Casino accounting for 35.2 per cent of the state's January handle with $122.6m in bets, producing $9.4m in gross receipts. FanDuel/Blue Chip Casino was second with $89.m in bets, and BetMGM/Belterra was third with $52.4m.
Retail sportsbooks produced $51.7m in January wagers, up from $47.4m in January 2020, with Hollywood Lawrenceburg leading the way with a $13.4m handle.
"A year after launching, BetMGM has quietly become a major player in the state," Gouker said. "DraftKings and FanDuel continue to be the dominant forces, but having more operators challenge the top is ultimately good for consumers."