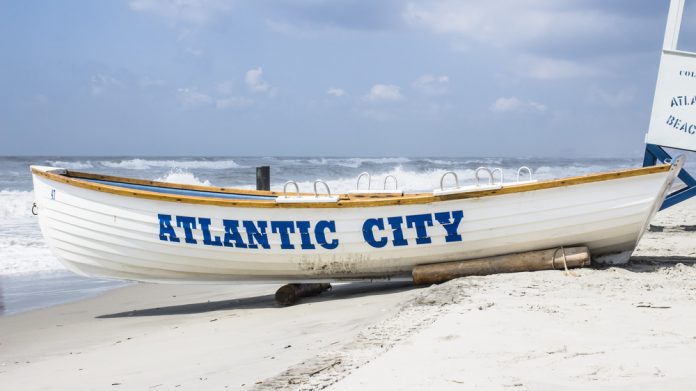 New Jersey online casinos surpassed $100m in revenue to kick-start the year, becoming the first legal gaming jurisdiction in US history to cross that threshold in a single month.
With the performance coming alongside more than $950m in wager at the region's sportsbooks, analysts are suggesting that it sets the stage for the Garden State to potentially reach $10bn in sports bets and more than $1bn in online casino revenue for the year.
Online gaming and poker generated $103.8m in January, up 88.4 per cent from $55.1m in 2020, yielding $15.5m in taxes and surging beyond the previous record of $99.5m set just one month earlier. 
Golden Nugget Online Gaming continues with its pace setting igaming status by recording a 47.1 per cent rise to $31.1m (2020: $21.2m), ahead of Borgata's $28.7m (2020: $10.3m), and Resorts Digital's $22.8m (2020: $11.9m).
Despite much interruption, Borgata still stands tall in the land-based stakes with $38.2m, down 30.1 per cent from $54.6m; ahead of Hard Rock with $26.6m (2020: $21.4m) and Ocean Casino's $20.4m (2020: $16.8m). 
"Online casino games continue to show no signs of letting up," said Eric Ramsey, analyst for PlayNJ.com. "Obviously with pandemic-related restrictions in place on Atlantic City casinos, online casinos were in position to pick up some slack.
"But the online gains made over the last year should withstand the reopening of retail casinos, continuing to buoy the entire gaming industry."
New Jersey's sportsbooks fell short of breaking the all-jurisdiction handle record for the sixth consecutive month by collecting $958.7m in wagers in January, which is up 77.5 per cent from $540.1m year-on-year.
Operator revenue rose to $82.6m during the month, a 29 per cent increase from $53.6m in January 2020 and topping December's record-breaking $66.4m. 
For 2021, the state could reach nearly $10bn in sports bets, more than $600m in revenue, and $75m in state and local taxes, according to PlayNJ projections.
"New Jersey's online casinos and sportsbooks have defied conventional wisdom from the beginning, and are hitting milestones that many thought would take years longer to reach," added Dustin Gouker, lead analyst for PlayNJ.com.
"The rapid maturation of the online products in New Jersey has made the state the new standard bearer for the modern U.S. gaming industry."