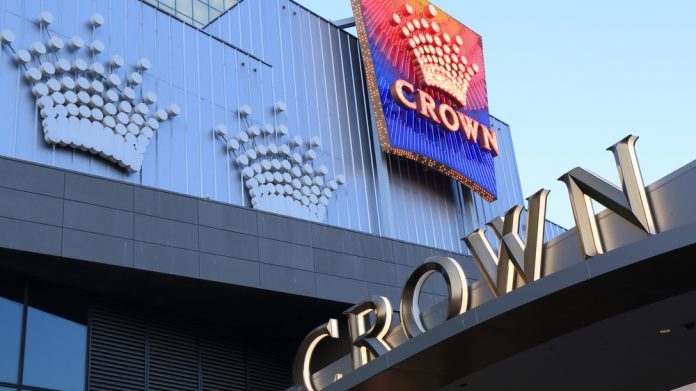 Crown Resorts has once again welcomed an opportunity "for a complete and comprehensive corporate re-set," as the group reports that revenue plummeted 62.1 per cent to AU$581m during the first half of the year for the period ending December 31, 2020.
Asserting that it is working "to restore public and regulatory confidence in its operations," Crown also reported that EBITDA dropped 99 per cent to AU$4.4m and net loss was down 155.4 per cent to finish up at AU$120.9m.
Theoretical revenue at Crown Melbourne came in at AU$97.1m which was down 90.5 per cent year-on-year, with main floor gaming revenue of AU$53.7m down 91.5 per cent, gaming machine revenue of AU$23.4m dropping 90.4 per cent, non-gaming revenue falling 84.4 per cent to AU$39.7m, and VIP programme play coming in at a loss of AU$1.9m.
Crown Perth saw a 5.3 decline in theoretical revenue to AU$409m, with main floor gaming revenue up 13.6 per cent to $275.1m, gaming machine revenue rising 19 per cent to $171.6m, and non-gaming revenue dropping 13.5 per cent to $133.5m.
Crown also offered an update to wagering and online social gaming operations, which comprise Betfair Australasia, a 100 per cent owned online betting exchange, and DGN Games, an 85 per cent owned online social gaming entity.
EBITDA from these operations was up 64.8 per cent to AU$23.2m, driven by an improved performance from both, however, increased marketing spend in the former to drive long-term growth is anticipated to bring a more subdued performance in the second half of the year.
"Crown's first half results reflect the severe impact on operations from the COVID-19 pandemic. In particular, Crown Melbourne was closed for most of the half," Alan McGregor, Crown chief financial officer, noted. 
Furthermore, the group also offered an update to its continued home struggles after it was revealed that it may face an inquiry to determine whether the group is fit to hold a licence to operate its Perth casino, after the Gaming and Wagering Commission of Western Australia recommended such an action.
This follows an inquiry undertaken in New South Wales, led by former Supreme Court Judge Patricia Bergin, which determined that the company is unsuitable to operate the $2.2bn Crown Sydney Hotel Resort.
Helen Coonan, Crown's executive chairman, explained: "Despite the uncomfortable reading at times, Crown has welcomed the Commissioner's report of the NSW Independent Liquor and Gaming Authority Inquiry. We see it as an opportunity for a complete and comprehensive corporate re-set. 
"We recognise the need for immediate and swift action and I would like to reiterate my commitment to driving the necessary 'root and branch' change that is required. Crown has committed to working constructively with ILGA to advance reforms necessary to allow it to give effect to the restricted gaming licence in Sydney. 
"Crown also continues to work cooperatively with the Victorian and WA regulators as it works to restore public and regulatory confidence in its operations."
Furthermore, it has also been announced that Mary Manos has stepped down from her role as general counsel and company secretary of Crown with immediate effect. 
This has seen McGregor appointed as interim company secretary of Crown, and he will be the person responsible for communication with the ASX. 
Coonan added: "In consultation with Mary, the board has determined that, with the regulatory challenges facing Crown, the role of general counsel and company secretary will be split into two separate roles.
"This represents a further significant governance improvement for Crown and demonstrates Crown's commitment to a well resourced, governance, legal and compliance function."