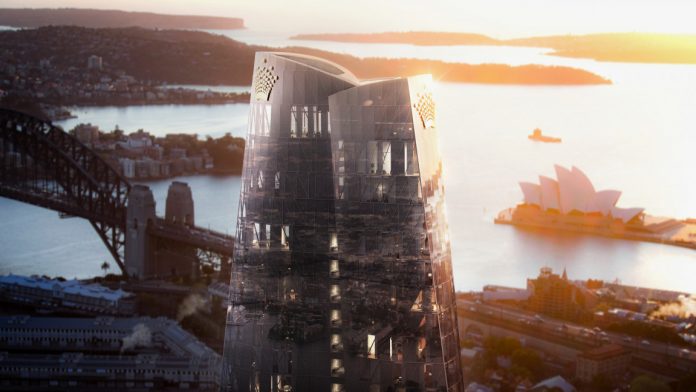 Crown Resorts has received official notice that it is no longer deemed suitable to operate the $2.2bn Crown Sydney Hotel Resort, following the publication of a scathing report last week.
The group updates that it has received a letter from the New South Wales Independent Liquor and Gaming Authority, which states that it presently considers that Crown Sydney Gaming "is no longer a suitable person to give effect to the restricted gaming licence in New South Wales".
A consultation process has subsequently been launched with the ILGA, which has invited the group to address the breaches regarding the Barangaroo facility.
This follows an ILGA commissioned report documenting an 800-page critique of Crown's suitability regarding the aforementioned property, with a number of recommendations on the region's casino ecosystem and the company more specifically contained therein.
Following a publication a number of casualties have been announced by the firm, the most recent of which saw Ken Barton step down from his role of chief executive officer and managing director with immediate effect. Helen Coonan, who escaped unscathed from the report, is to lead the company on an interim basis. 
This follows the resignation of Andrew Demetriou as a director of Crown and as chairman of Crown Melbourne Limited, joining Guy Jalland and Michael Johnston who exited similar posts earlier last week.
The critique of Crown's suitability follows allegations raised by Australia's Nine Network, the Sydney Morning Herald, The Age and other media outlets, that Crown, or its agents, affiliates or subsidiaries, engaged in money-laundering; breached gambling laws; and partnered with junket operators with links to drug traffickers, money launderers, human traffickers, and organised crime groups. 
The inquiry, led by former Supreme Court Judge Patricia Bergin, cited poor corporate governance, deficient risk-management structures and processes, and a poor corporate culture.
Alongside an overhaul of the company's board, it was recommended that Casino Control Act be amended to prohibit casino operators in New South Wales from dealing with Junket operators
Backing was also given to the establishment of an Independent Casino Commission, an independent, dedicated, stand-alone, specialist casino regulator with the necessary framework to meet the extant and emerging risks for gaming and casinos.
Furthermore, among the numerous recommendations detailed in the report is that a person may not acquire, hold or transfer an interest of 10 per cent or more in a licensee of a casino in New South Wales or any holding company of a licensee without the prior approval of the ICC. This could force major shareholder James Packer to reduce his 36 per cent stake.