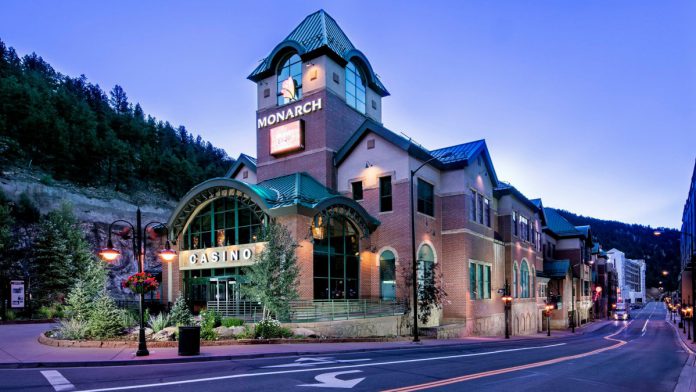 Monarch Casino and Resort has once again heaped praise on the passage of amendment 77 in the Colorado municipality of Black Hawk, as well as lauding the achievement of "several major milestones" at both of its properties amid "a year of extraordinary contrasts".
Navigating the unprecedented challenges of the COVID-19 pandemic, the group has lauded the phased opening of the expanded Monarch Casino Resort Spa Black Hawk, and introduction of two new venues at the Atlantis Casino Resort Spa, as key to the post-pandemic recovery 
Making the comments in the group's latest financial statement, Monarch also offers further insights into the passage of amendment 77, which it has previously said represents a 'significant advancement' that will bring the city on par with other gaming destinations.
John Farahi, co-chairman and CEO of Monarch, explained: "Voters in Colorado and in the city of Black Hawk concurrently passed amendment 77 state-wide and a local ballot measure in Black Hawk last November, and the Black Hawk City Council followed shortly thereafter by approving unlimited maximum single bets and new popular casino games. 
"These changes will become effective on May 1, 2021. While we believe these collective actions represent a significant opportunity for the gaming industry state-wide, the Black Hawk market, which contributes approximately 75 per cent of Colorado's total gaming revenue, is best positioned to benefit from amendment 77."
Alongside these updates, the group reports that revenue during the fourth quarter decreased six per cent to $58.3m (2019: $62m), as adjusted EBITDA dropped 1.7 per cent from $14.1m to $13.8m, and net income finished up at $15.2m (2019: $6.1m).
Casino revenue increased 16.4 per cent year-over-year from $32m to $37.2m, driven by an increased market share at both properties and increased spend per visit.
Food and beverage and hotel revenues dropped 31.7 per cent and 29.9 per cent to $12.6m (2019: $18.5m) and $5.6m (2019: $8m), respectively, due to COVID-19 related capacity restrictions, as well as the pandemic's effect on the overall travel industry.
On a full-year basis, group wide revenue dropped 26 per cent to $184.4m (2019: $249.1m), adjusted EBITDA declined 30 per cent  to $41.1m (2019: 61.6m), and net income dipped 25.6 per cent to $23.6m (2019: $31.8m). 
Casino revenue came in at $111.5m (2019: $128m), food and beverage was reported as $43.1m (2019: $72.5m), and the the group's hotel division closed with $20.1m (2019: $35.2m).
Farahi added: "Despite the impact of heightened state-imposed COVID-19 operating restrictions that further reduced our permitted casino and restaurant capacity at both properties, the 2020 fourth quarter represented our second straight quarter of casino revenue growth year-over-year and improved casino operating margin. 
"Net revenue for the 2020 fourth quarter declined six per cent from the prior year, while adjusted EBITDA decreased 1.7 per cent year-over-year, as solid casino revenue growth and our continued focus on strict cost controls partially offset declines in our food and beverage, and hotel operations. 
"Income from operations for the quarter was negatively impacted by an increase in labor costs at our Black Hawk property, as we brought on board additional staff in preparation for the opening of our hotel and expanded casino. Net income increased 146.3 per cent as we realized a tax benefit related primarily to the opening of the new hotel and expanded casino in Black Hawk."
Adding: "We believe that the quality of our expanded product and exceptional guest service will meet the demand of the high-end segment of the market.
"We believe that having the finest properties in Reno and Black Hawk, which are both economically thriving markets and experiencing population growth, combined with a strong balance sheet, will afford Monarch acquisition opportunities in the future."