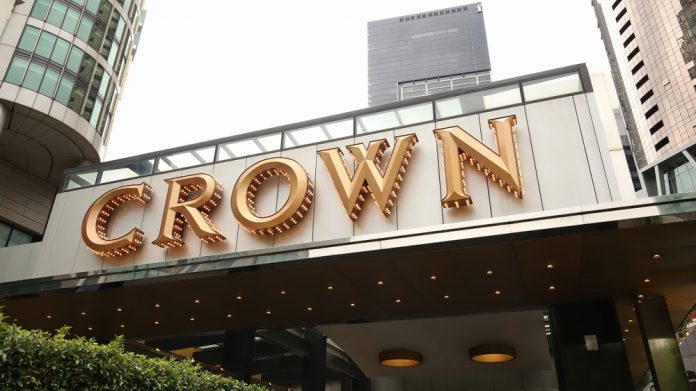 John Poynton has become the latest director to resign from Crown Resorts, doing so over perceived independence issues due to his past association with the group's major shareholder James Packer.
Poynton steps down as a director of Crown and as chairperson and director of Crown Perth with immediate effect, stating to Australian media outlets that he believed it was the "right thing to do".
"The Bergin Inquiry made no findings against my integrity or performance on the Crown board or my status as a fit and proper person," a statement issued by Poynton is quoted as saying following the resignation.
This comes after a damning report in New South Wales, commissioned by the Independent Liquor and Gaming Authority and led by former supreme Court judge Patricia Bergin, found that the company isn't fit to operate the $2.2bn Crown Sydney Hotel Resort.
The almost 800-page critique of Crown's suitability, which itself followed allegations raised by Australia's Nine Network, the Sydney Morning Herald, The Age and other media outlets, alleged that Crown, or its agents, affiliates or subsidiaries, engaged in money-laundering; breached gambling laws; and partnered with junket operators with links to drug traffickers, money launderers, human traffickers, and organised crime groups.
Furthermore, the Victorian government has subsequently established a Royal Commission into Crown Melbourne's suitability to hold its Victorian casino licence, as well as the suitability of its associates, including Crown Resorts.
Poynton becomes the fifth director to depart following the ILGA findings, following CEO and managing director Ken Barton, Harold Mitchell, Andrew Demetriou, Guy Jalland and Michael Johnston.
Helen Coonan, who took over at the helm of the company following the departure of Barton, said of the latest exit: "John has been a member of the board of Crown since November 2018 and a director of Crown Perth since 2004. During that time, he has been enormously committed as a director, chairman of Crown Perth and through his service on Board committees. 
"The Independent Liquor and Gaming Authority has advised Crown that it considers it appropriate that John step down as a director of all companies within the Crown group, due to a perceived lack of independence arising out of his past relationship with Mr James Packer and CPH, notwithstanding the recent termination of John's consultancy arrangement with CPH. 
"As a result, John has agreed to resign in the best interests of Crown and our shareholders, despite no adverse findings by the Commissioner in the ILGA Inquiry in relation to his suitability, integrity or performance. On behalf of the board, I thank John for his contribution to Crown over many years."