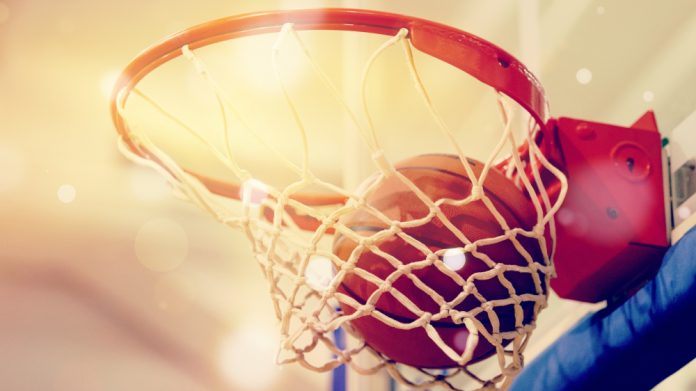 Bally's Corporation has unveiled the formation of a multiyear strategic partnership that designates the group as an authorized sports betting operator of the National Basketball Association.
Representing the firm's second strategic sports betting partnership with a professional sports league, the two say that they will work together on best-in-class practices to protect the integrity of NBA games.
The collaboration will provide Bally's with access to official league data, as well as rights to use official NBA marks and logos across the company's expanding portfolio of online sports betting products.  
This deal follows in the footsteps of its previously announced sports betting agreement with the National Hockey League, which saw Bally's before an official partner last month.
"Partnering with the NBA is an exceptional opportunity for Bally's, adding to our ongoing momentum with professional sports leagues," said George Papanier, president and chief executive officer of Bally's Corporation. 
"Together with the NBA, we will unlock significant opportunities to provide a greater population of NBA fans with new, creative and engaging sports betting products and services."
Earlier in the week the firm asserted an expectation to benefit "from a strong rebound in demand," after reflecting on a "truly remarkable" year which saw the ongoing impact of the COVID-19 pandemic hamper the group's performance.
This came as Bally's reported fourth quarter revenue of $118m, a 9.4 per cent drop year-on-year from $130.4m, with negative impacts of the pandemic and mandated closure of facilities partially offset by incremental revenues from its recent acquisitions.
Net income came in at $20.2m, an increase of 51.4 per cent from $13.3m, which is aligned to purchase gains of $63.9m, recorded on the company's Q4 acquisitions of Bally's Atlantic City and Eldorado Resort Casino Shreveport, coupled with a $50.9m tax benefit.
Adjusted EBITDA for the fourth quarter of the year came in at $21.1m, representing a decrease of 47.6 per cent from $40.2m recorded a year earlier. 
On a full year basis, revenue fell 28 per cent to $372.7m (2019: $523.5m), net loss closed at $5.4m from 2019's income of $55.1m, and adjusted EBITDA sank 57.9 per cent to $70.4m from $167.1m.