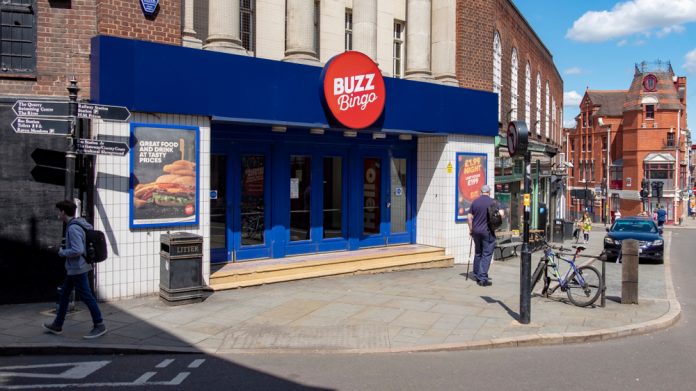 Caledonia Investments has announced the divestment of its shareholding in Buzz Bingo to asset manager Intermediate Capital Group for a nominal amount, with the latter pledging an £18m injection to ensure success beyond lockdown.
The investment trust company has cited the ongoing COVID-19 health crisis as a major factor of the sale, with severe restrictions having been imposed by the government on leisure sector businesses, which has led to Buzz Bingo's retail estate being unable to trade for much of the past 12 months.
This move also follows the bingo chain having been refinanced in the summer of 2020 as part of a company voluntary arrangement, in which Caledonia had invested £22m. However, a third national lockdown had resulted in a further requirement for new capital.
Following the need for new funding arising, and having carefully assessed the available investment opportunity, Caledonia chose not to participate in the latest fundraising and has sold its shares to ICG which, together with Barclays, have provided further capital to Buzz.
The investment in Buzz was valued at nil in Caledonia's most recent net asset value statement as at February 28, 2021. 
ICG, which is already a long-term backer of Buzz, will also be injecting £18m into the business to enable the company to invest in and deliver the business strategy, and striving to ensure that the company will thrive beyond lockdown. 
The company has also secured the new aforementioned £10m facility from Barclays, that will support further investment into the company, including growth of the online offering.
Chris Matthews, Buzz Bingo chief executive, said: "This agreement provides us with the financing we need to ensure our success when COVID-19 restrictions ease. Prior to COVID-19, we were in a strong position – and growing. But lockdowns meant we have only been able to fully trade for about six weeks since March 2020.
"The new funding ensures we will continue to thrive. As the UK's largest retail bingo operator and a cornerstone of many communities throughout the UK, we provide affordable entertainment to more than 1.1m retail customers. We can't wait to welcome them back into all our 91 clubs throughout the UK on the 17th May.
"We have invested heavily to ensure customers can stay safe and have fun, and the clubs performed well in the periods when they were allowed to open last year.
"We are also benefiting from the fast growth of our online offering Buzzbingo.com, which two years after launch is already one of the UK's market leading operators in its own right.
"We would like to thank Caledonia Investments Plc for their significant support over the past six years, and we look forward to continuing to work closely with ICG as our new shareholder".