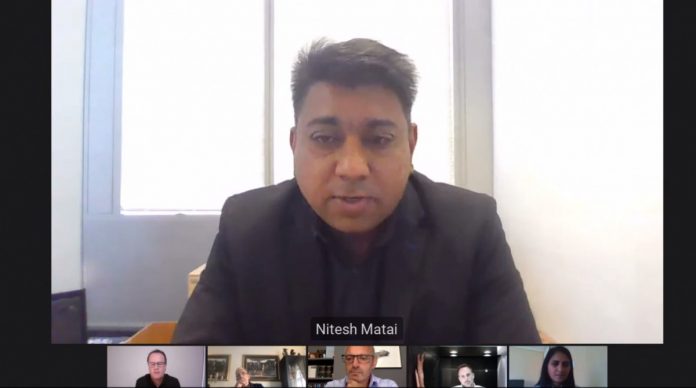 South Africa – the birthplace of Nelson Mandela and home to the Springboks. Alongside those, the country is also home to 41 licenced casinos. 
Opening day one of the SBC Digital – Africa, the panel entitled 'Lie of the Land: The future of brick-and-mortar casinos', session sponsor by ThunderSpin, saw the panel discuss the recent reiteration from the National Gambling board that online casino gaming is illegal and asked the question: is the South Africa casino gaming industry being left behind by its refusal to embrace online?
Garron Whitesman, founding partner at Whitesman Lurie, noted the country faces a situation where the law is 'fairly clear', highlighting principle 7 of the National Gambling Act, which outlaws the participation in or making available of interactive games without a licence or, if not permitted, through any other law. 
He added: "Licences are not able to be obtained for online casinos or interactive games which is what online casinos would fall under. This is the situation that was confirmed by the Supreme Court of Appeal a number of years ago and is the law as it stands according to the authorities. 
"In principle, it's outlawed in South Africa. Now, the question is: what is outlawed? A lot of people don't understand what the outline of that is and how the public will perceive it or actually even know about it."
Emphasising the substantial growth in online gambling during the pandemic, not only in South Africa but all over the world, Whitesman claimed that before the outbreak, people would have gambled wherever they could and that would have included operators who target South Africa from abroad, many of whom, he noted, were 'highly reputable operators'. 
Whitesman continued: "What is lawful is the placing of fixed outcome bets on the contingencies which are offered by licenced South African bookmakers. I think where some of that confusion has also arisen is the type of contingencies that we've seen being allowed over the last year to two years by some of the regulators in South Africa that have been very casino in nature, and I think we're starting to get very close to casino games being offered online through bookmakers in South Africa, if they fall under what is permitted through our law and what a bookermaker can actually do."
"We have the desire, we have the need. The appetite is there to go online"
Joining Whitesman on the panel, which was moderated by Roy Bannister, co-founder and executive director at Gaming for Africa, was Alessandro Fried, founder of BtoBet, Adhika Singh, chief operating officer at GRIPP Advisory, Martin Sack, director of Brainstorm Online and Nitesh Matai, general manager of Sunbet. 
Just as the conversation was swaying in another direction, Sack brought the topic back, where he noted: "I think if you take a look at the major players in the land-based industry in South Africa, it's absolutely clear that there is a desire to have an online presence in some way shape or form. 
"I don't believe there is anybody in the land-based industry left in South Africa that is fighting against online or any of the contingencies for online. There were issues last year where some of the contingencies were hotly debated but those seem to have just disappeared."   
Responding to Sack's remarks, Whitesman stated he was 'convinced' the South African land-based industry wants to go online, yet questioned if they want to go online with contingencies that compete with their land-based offerings. 
Rounding off the section of the panel, Matai concluded that there can be 'no confusion' about land-based desires to go online but stressed that none of it is 'worth doing' unless it is done with the proper framework with regulation and legislation. 
He finished: "We work within a very defined and regulated corporate environment as well as a very defined and corporate and regulated gaming environment. It's very easy for an international operator that isn't subject to those regulations and corporate governance that we are in South Africa, as a listed entity, to come into this market and have a dip. 
"We have the desire, we have the need. The appetite is there to go online but it has to come within a framework that's properly regulated and managed."
This week's SBC Digital Africa conference and exhibition features a speaker line-up of 60 senior executives and specialists, all ready to share hard-to-find information about the continent's best opportunities for betting and gaming operators.
The agenda for the event on March 30-31, 2021, includes sessions that examine the future of the markets in South Africa, Ghana, Nigeria, Tanzania, Kenya and Côte d'Ivoire, and deliver insights on key issues such as payments technology, marketing strategies and the growth of esports.