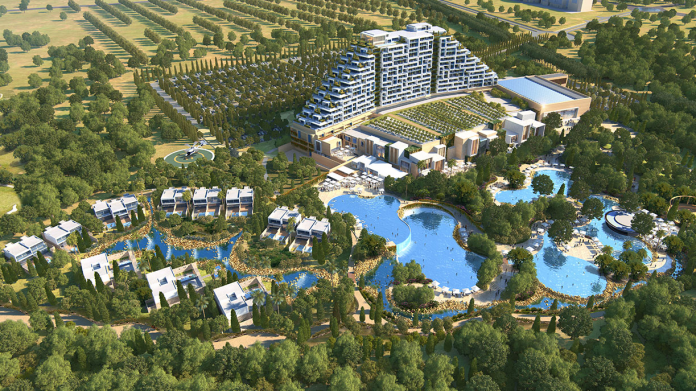 Melco International Development has been buoyed by a "moderate" four quarter recovery in business levels, after COVID-19, and subsequent closures and travel restrictions, severely hampered its 2020 performance.
This continues a series a similar pattern across the industry during recent months, as the group also followed its Melco Resorts and Entertainment subsidiary in reaffirming its commitment to a global development program.
The group asserts that it "remains steadfast in continuing its strategic development program in Asia and globally," with the expansion of Studio City phase two said to be progressing, and Cyprus' City of Dreams Mediterranean scheduled to open in the summer of 2022, following unexpected delays.
Lawrence Ho, group chairman and CEO of Melco International, explained: "COVID-19 and the subsequent travel restrictions significantly impacted our operating and financial performance throughout the year of 2020. 
"Despite these challenges, we can see our integrated resorts experiencing a moderate recovery in business levels towards the fourth quarter of 2020. This was substantiated by the positive property EBITDA for the Macau operations, as well as our global operations as a whole in the fourth quarter of the year.
"While impacted by COVID-19, we remain steadfast in continuing our strategic development program in Asia and globally. In Macau, the construction of our next major project, Studio City phase two, is ongoing. 
"Upon completion, it will offer approximately 900 luxury rooms and suites, thus augmenting Studio City's hotel room inventory by approximately 60 per cent. 
"In addition, the non-gaming attractions, including one of the world's largest indoor/outdoor water parks, a cineplex, fine-dining restaurants, and state-of-the-art MICE space, will ensure a wider demographic reach."
Melco International Development has reported that net revenue during 2020 dropped 70.2 per cent to HK$13.42bn (£1.25bn), with loss after tax coming at HK$12.38bn (£1.15bn), and a negative adjusted EBITDA of HK$1.2bn (£112m) also documented.
While being severely impacted by the significant decline in inbound tourism and temporary closure of casinos during the pandemic, the group adds that it remains optimistic on the recovery of Macau as visitation increases and the global vaccine roll-out continues.
"2020 was certainly a very difficult year worldwide, however we are confident that Macau will achieve a sooner rather than later turnaround, as it remains the most attractive integrated resort market in the world," Ho added. 
"In respect of the group, we trust that with the strengthening of our financial position through recent capital market transactions, we can overcome the adversities which may transpire in the near term, while concurrently investing for the future. 
"Meanwhile, our commitment to employee development and community support also remains as the backbone of our corporate development, and we are firmly driven by our focus on sustainability goals, with the aim to become carbon neutral and zero waste by 2030 as part of our business strategy."