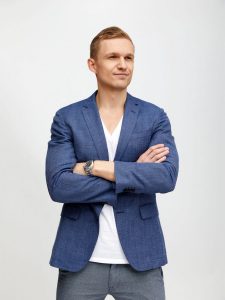 The necessity of applying its 'stay unique' mantra to its overall approach has been reaffirmed by BetGames.TV, with the supplier hitting the ground running in 2021 following double success in December's SBC Awards.
Here, Andreas Köberl, CEO of BetGames.TV, talks to CasinoBeats to elaborate on the changing nature of playing habits, competing in the hotly contesting Maltese market and key targets for the period that lies ahead.
CasinoBeats: BetGames has certainly kicked this year off with plenty of exciting news to keep the momentum going from the SBC Awards back in December – can you tell us a bit about your plans? 
Andreas Köberl: Indeed, we gained some traction, but that was only the start. The team worked hard to create a comprehensive strategy that defines our direction for the next three years – a roadmap that guides us but leaves enough flexibility to manoeuvre. I can't reveal too much detail, but we are challenging every area of the organisation in order to be ready for the next stages of our growth. 
We are completely transforming our commercial department and market approach. We also have plans to overhaul our product line-up and complement it so that all our partners can capitalise on the benefits and increase performance. Ultimately, we'll be focusing our efforts on augmenting our unique offering and broadening our niche. So stay tuned – the exciting news will continue but our biggest announcements are yet to come.
CB: In terms of your vertical, we've seen live dealer prove to be a key cross-sell last year – how do you see that complementing sporting events this year? 
AK: Key for us is to emphasise the difference between our offerings and live casino. Our core player base is the sports bettor which emphasises our niche positioning. BetGames was founded nine years ago to complement the sports calendar, so this year is pretty exciting for us.
We see our games not only closing gaps in the professional sport schedule but complementing it too, especially with our odds-based products during major events. Conversion rates are amazing during these, so we're aiming to grow our revenues massively again this year. 
CB: Looking at product development, do you expect shifts in playing habits and any economic effects to influence the way you create upcoming games? 
AK: We certainly see some effects when it comes to purchasing power. This becomes visible especially in the retail space, but due to the growth of live in general, this is compensated by additional revenues and a strong digital business. When it comes to product development, we adapt strategically as our player base becomes larger in sheer numbers as well as geographically and the games become faster. 
On the back of this, we overhaul and optimise our existing portfolio to better suit current trends and tastes as we did recently with the Wheel of Fortune product. Add to this further investment in market-specific content and complementary features and the result is a strengthening and consolidation of our position in the market. All of this is concurrent to the efforts we invest in developing the next 'big thing'. The essence to our overall approach remains: 'Stay Unique'.
CB: With the opening of your Malta hub in Southern Europe, how do you see that influencing your business development strategy? 
AK: We actually follow two core goals here: getting closer to our partners and strengthening our core talent. The marketplace for talent in Malta is hotly contested, which makes it tricky, but that's where the industry is. With our growth plans requiring us to invest in more than a hundred people this year, it becomes extremely difficult to find industry-experienced talent in our home of Lithuania. The new hub in Malta helps to close that gap.
CB: What key markets is BetGames keeping an eye on for the year ahead? Are there any particularly exciting growth regions that our readers should be watching? 
AK: Part of our core strategy is a continued emphasis on key markets. We focus on certain regions like Greece and invest in these markets to develop them. As I mentioned earlier, our products are a true differentiator, but that requires a degree of market education. It's not a simple case of powering up roulette or blackjack tables that then produce revenue, but once our games are established, they prove incredibly popular and the player base is extremely loyal.